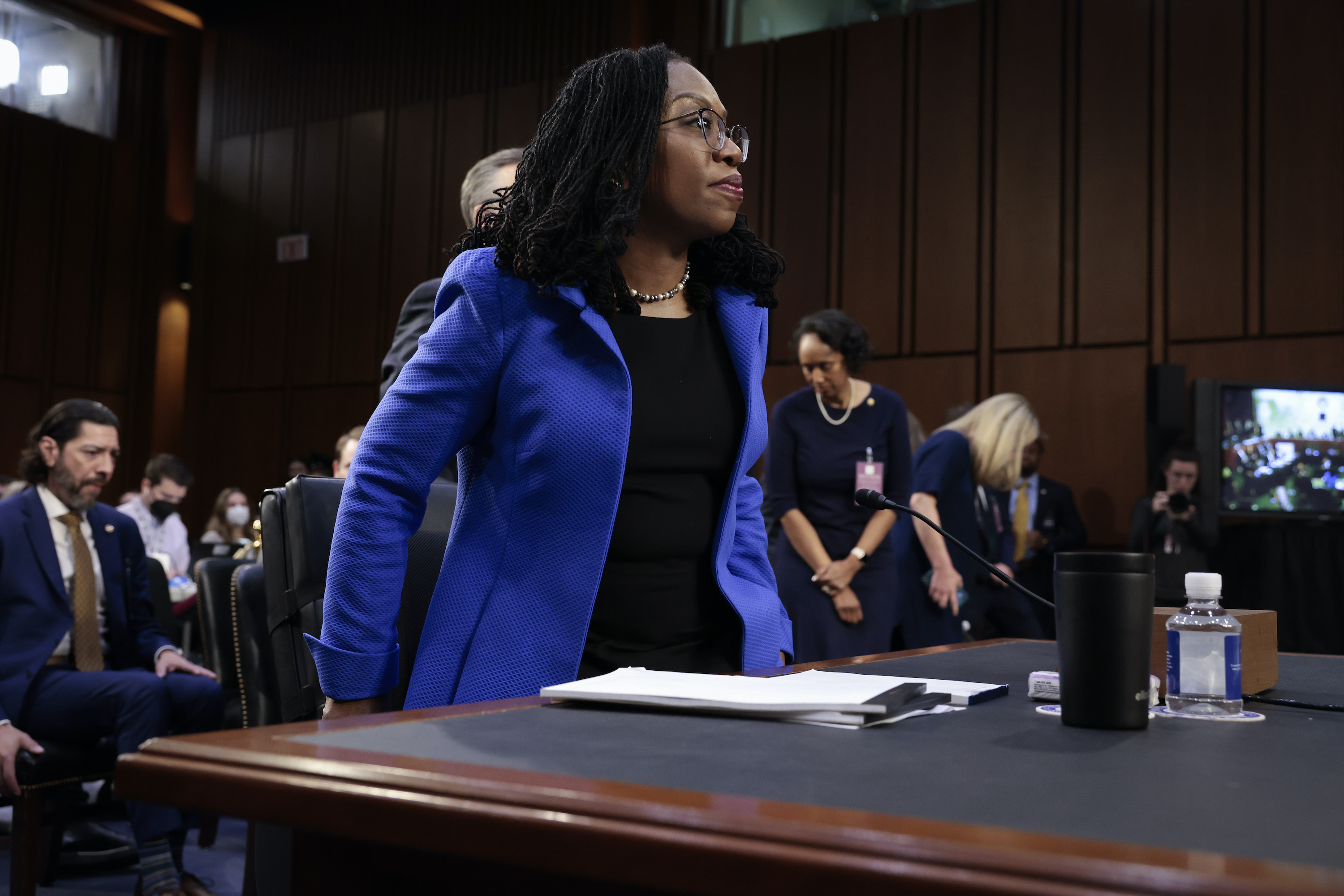 What does "woman" mean? | Opinion
"I am a woman, hear me roar" – Helen Reddy's famous anthem of the feminist revolution of the 60s and 70s – is the latest to come to history's ash heap. Supreme Court nominee Ketanji Brown Jackson even refused to define "woman" during her confirmation hearings last week. Her insistence that, because she was not a biologist, she was unable to distinguish between a man and a woman makes one wonder how Judge Jackson will be able to rule on the hundreds of laws that recognize the differences between men and women – and especially those designed to protect women.
One of these civil rights laws is Title IX, which requires equal educational benefits and opportunities for students, including athletics, on the basis of gender, as defined in the difference between men and women. This federal law extends to any school receiving federal financial aid, including K-12 public schools and nearly all colleges and universities in America.
Last week, University of Pennsylvania swimmer Lia Thomas (formerly Will Thomas) competed and won against accomplished and deserving young women at the NCAA Division I Swimming Championships. Concerned Women for America (CWA) filed a civil rights complaint with the US Department of Education on behalf of these women against the university. UPenn violates federal civil rights law under Title IX by allowing a biological male to take a seat and participate in women's sports.
After half a century of legal protection under Title IX, women are once again sidelined. By refusing to prevent men from competing in women's sports, woke universities and organizations like the NCAA overturned a law that benefited generations of passionate and promising female athletes.
No man, regardless of who he is, will ever lose his XY chromosomes, menstruate, or give birth. Male athletes simply can't deprive themselves of the physical advantages they hold over female athletes. Thomas is 6'1″ tall and towers over most female teammates. Male bodies have larger hearts and lungs and higher hemoglobin levels which allow them to oxygenate muscles faster. They have bigger bones and muscle capacity as well as larger feet and hands, a particular advantage. They also have a greater amount of fast-twitch muscle fibers, allowing for greater explosive power off blocks.
These are facts of biology, not fanaticism. But you don't have to be a biologist to understand them.
As recently as 2020, Thomas competed as a member of the UPenn men's swim team. Thomas is anatomically a male. By allowing a man to take a spot and compete on the women's swim team, UPenn deprives budding young female athletes of a fair and equal playing field in competition. This grave injustice violates fundamental principles of fairness in Title IX's historic efforts to promote equal opportunity in collegiate athletics.
In 2019, after a biological male athlete dominated women's Division II competition in the 400-meter hurdles, CWA filed a federal gender discrimination lawsuit against Franklin Pierce University for violating female student-athletes' equality rights. opportunities on the basis of gender. We won.
This battle inevitably heads to the Supreme Court of the United States. How can women be sure they will get a fair hearing from Judge Jackson when she has shown her willingness to ignore the very definition of woman? The kind of discrimination that women face right now – men pushing them away from meaningful competition in direct violation of federal law, when concerns about their safety in prisons and domestic violence shelters are ignored, when sexual exploitation continues to grow – requires a willing justice to stand up to the awake mob to follow the law and scientific facts.
We need judges who take women seriously. Judge Brown Jackson embraced the politics of gender theory when she chose to obscure the obvious differences between men and women.
As the tidal wave of gender activism consumes sports since the Olympics, a backlash is being felt in state capitals across the country. Eleven states have passed laws and 20 more are considering bills that protect female athletes from competing against men.
If these laws make it to the Supreme Court, what would a Jackson judge decide?
Women have unique qualities and inherent dignity that must be defended and not set aside.
Fifty years after the implementation of Title IX, the sisterhood of young women is being undermined by male-bodied athletes who appropriate their identities to compete in their place and steal their place in history.
Who will defend women's rights, if we have judges who cannot even define them?
Penny Nance is CEO and President of Concerned Women for America, the nation's largest women's public policy organization.
The opinions expressed in this article are those of the author.