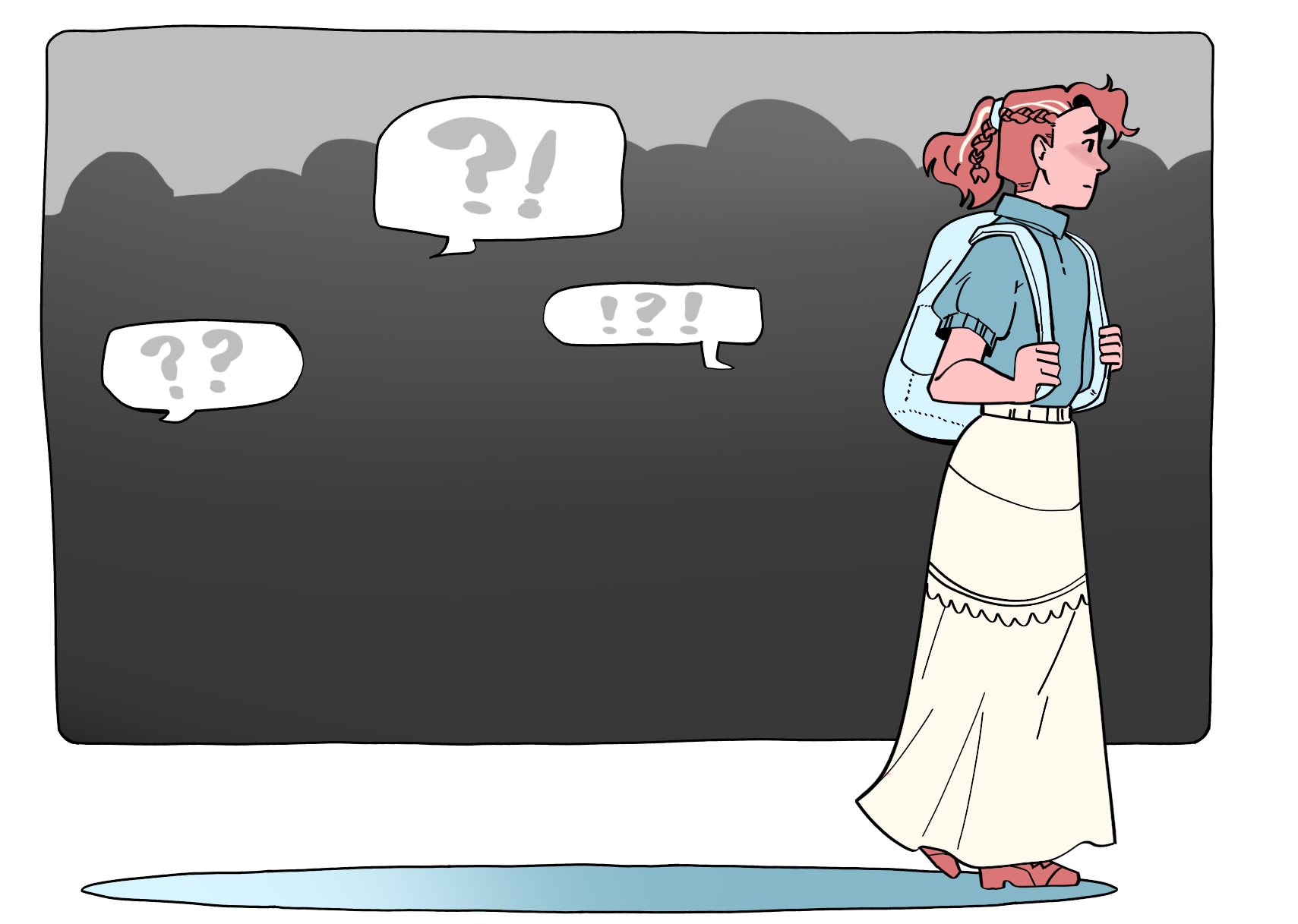 "We Won't Take This": Trans Insult Written Outside BHS – Berkeley High Jacket
The trans insult "wombn" was found chalked on the sidewalk outside Berkeley High School (BHS) on the morning of September 13.
Insult is a derogatory term used to exclude transfeminine people from femininity, people who were assigned male at birth but who identify as female.
The term "wombn" seeks to exclude transfused persons from identification with their female identity by discrediting their personal gender identification.
The insult is a play on the word "woman". By using a different spelling than the original word, it gives the impression that it is not a real word, and therefore that it is not necessarily a valid identity.
A student first saw the insult and reported it to the administration, who dealt with it quickly. This student spoke to Jacket but chose to remain anonymous.
"It was really upsetting, obviously," they said in an email. "I was scared because I don't know who put this here or what their intentions were. It definitely made me feel really lonely… later on I felt angry. I don't understand how anyone could feel good to put it there.
The issue was reported to BHS Deputy Director Harrison Blatt, who dealt with it promptly.
Blatt said any time there is a report of graffiti or vandalism on campus, it is reported to the school guard supervisor or facility manager who is working to clean it up.
According to BHS director Juan Raygoza, there is no security camera footage of the incident, as it happened just outside campus, and no way to discipline the perpetrator.
Raygoza said there were procedures in place to deal with issues like this.
"One thing we are doing even before this incident is for goalkeepers who arrive very early to work to check around the field for anything that may appear hateful overnight," said Raygoza.
The student also said the writing may be symptomatic of a larger issue within the BHS community.
"In my experience, [BHS] was pretty inclusive, "the student said. "Most people try to be inclusive. However, I think people are not educated. Everyone has learned how to present themselves with their pronouns and maybe how to use those pronouns, but I don't think people know why… There should be more education for staff and students on trans issues.
They also highlighted some issues transgender students still face at school, outside of general culture, including the fact that there are only two neutral bathrooms on campus.
"We will not tolerate this," the student said. "It's not really a policy issue, it's a community issue… People need to be aware of transphobia at BHS, not in administration, but with students."
Raygoza and Blatt both pointed to the support systems put in place by BHS to support trans students.
These include the Gender Expansive Support Group on campus, led by teacher Max Wheeler, and the creation of a gender support plan for trans students, coordinated by Dean of Attendance Aman Watson.
The plan is communicated to all affected teachers and staff, to "make sure our students feel safe on campus," according to Raygoza.
Blatt stressed the importance of helping transgender students feel seen at BHS and evolving into a more gender-inclusive school community.
"As a community, we all have a job to do to make sure we fight oppression to make BHS a more inclusive, respectful and loving place," said Blatt. "I think there is a very strong movement on campus to [expand] gender inclusiveness and gender-broadened ways of thinking and living… and we can always do more as individuals, as administrators and as a community to ensure that we rid our campus of hate.
Blatt also said that BHS's professional development, led by Wheeler, along with Tasha Jackson, made gender inclusion a priority in their work.
"I think the best way to make sure we rid our campus of hate and we support every student so they can succeed every day… is to build a coalition of people who understand the urgency… who are committed to doing the best for our staff, our students and our families, "said Blatt.