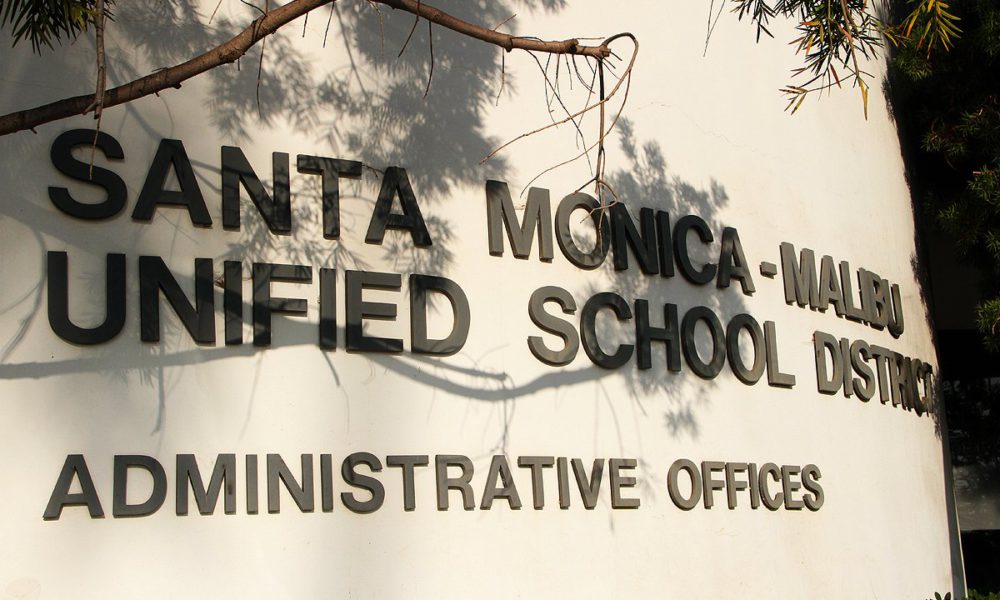 Transgender students need to pee too
By James Finn | LOS ANGELES – Last January, I wrote about Andy Herman, a Roman Catholic priest from Los Angeles who blamed the Bishop of Marquette for effectively expelling trans and gay people from his diocese. Well, Andy wrote, I just helped you get it there. Her moving words generated more emails than most stories I write, with many asking about her work with homeless youth.
He's been reluctant (to put it mildly!) to post any details, but a few nights ago he sent me an email that touched me so much I almost begged him to let me to share it. He initially refused, but eventually agreed. Scroll down for the story, but first Andy wants to tell you why he changed his mind.
Salvation.
My name is Andy Herman. I am a retired Roman Catholic priest. And other stuff.
I work with homeless children and youth in Venice Beach. I myself am homeless. This is an other story. And I have a roommate these days. That's another story too.
The following story is true.
I change a few details, like the name of the first young man I met, because he deserves privacy, like so many others — of all ages, genders, genders, etc. — who lead a very public street life, scrutinized or ignored until the place where SHE sleeps is ordered to be disinfected, or THEY (non-binary, trans) are moved out of sight to beautify the neighborhood, or until HE is arrested or dies.
Please be clear: I am not a savior, a saviour, a hero, anything like that. I just meet the people I'm supposed to meet. And vice versa. I can feel nothing but honored and grateful to these children and young people who allow me into their lives, for what they give me, for what they teach me.
Even when they're traumatized, brain-sick/addicted, or basically living in what some people describe as crap. ("Look at all this shit! How can people live like this?")
I am very lucky to be able to do this job. I'm retired, I have a certain personality that goes to the wall to do something, and unfortunately in LA, the opportunity never lets up.
I am not a lone wolf. I have an amazing support network. The enormous financial and emotional support of the Center St Joseph, the family clinic in Venice,
and many cops, doctors, and personal/professional friends keeping me alive so I can do the same for someone else.
I have only one purpose in writing this: I hope that maybe wherever you are, you will find a little more strength within yourself to realize that you really might be able to make a difference in the lives of children and young people who go out into the streets.
Where you live. So go out and do it.
I only have one mantra. From the Talmud. I modify it a little: "Save a life, save the whole world. That's enough for now. God, the universe, life and karma, bless you. Here is my story.
Thanks for reading, and I hope you…enjoy(?).
********************
My roommate is texting from work, forgot something important, asks me if I can mention it.
"Okay, I'm on my way."
That's always how it starts. Text, email, a look. I'm heading to the beach early on a Sunday night, to work for the roommate. West on Venice. Red light at Grand View.
I cross the district of Westside which is called MarVista. Not really a great view of the Mar. Not really a grand view either. But hey, it's LA. Slow night, the intersection has maybe 20 cars. I hear a voice growing louder, screaming
Hey… Hey… Hey… HEEEEEYYY.
I turn my head and a meter away from me a young man stands in the middle of the traffic. He shouts, only to me, to none of the other cars or drivers –
PLEASE HELP ME PLEASE HELP ME
ANYTHING FOOD MONEY PLEASE!!!
Looks very young, skinny, sweaty, dirty clothes, shaking a lot. And I'm stunned. Not just because it's happening. Again.
But because aside from the bad clothes, the sweat and the tremors, he looks like the roommate when we met at the beach two months ago. For a second, I thought it was him, and I'm stunned.
It takes me a second to tell the kid to get the hell out of traffic, meet me near a safe sidewalk, around the corner from a small mall.
We hook up there, I tell him my name and what I'm doing, ask him if he's homeless or a local or both (he's both), tell him I need to run an errand, give him five bucks to hold him, and tell him, I'll be back in about half an hour.
I drop off at the roommate, direct him to the nearest Jack In The Box to pick up something for that kid – thank goodness my EBT CalFresh just started! – go back to the small mall to give it to him, but can't find it anywhere.
There's another kid sitting against the hood of his car in the small parking lot. So I drive up and ask him if he's seen the other kid. I describe it, especially the bad shake.
He points to the first kid, stuck in a small corner near the liquor store on the right.
Then the second child turns to me, stares at me, throws a bunch of non-verbals at me, and it takes me a minute to realize he's shoving me.
For sex.
I'm still a bit stunned. I think, wait a minute, what is it, it's all online now. Wrong. Or maybe his apps aren't working?
And then something catches my eye, and I wonder, God, do I know this kid from somewhere? Because he looks very familiar to me. This kid is physically gorgeous, cute, blonde haired, blue eyed, impeccably dressed.
And then it hits me.
Aside from the blonde hair, it's the spitting image of Jimmy Springer, the kid I lost 50 years ago in Chicago, the 17-year-old gay hustler. The child who was murdered. My younger brother".
My head is telling me now: What's going on here? The kid finally realizes that I'm not interested in him soliciting me, so he throws me a
and told me to have a blessed night.
I back the car up, and the first shaking kid comes out of the liquor store with a Twinkie or something. I give him food and drink, and phone numbers, including mine, and service addresses (he doesn't have a phone, but says his uncle (?) does (?), (who really knows.) And I give him another 10 bucks.
The child's name is Matthew.
He is 25 years old. It seems to me 19. In rather poor condition. I guess alcoholic because of the tremor, but probably something else too. His gaze is straight, wide-eyed. Maybe a friend of Chris.
Definitely neuro-damaged.
I ask where he sleeps tonight and he says Venice down towards the beach, on the median near the great library of Venice. The same place my roommate slept the night before he and I met.
The Hustler kid then comes out of the store and asks if I have a quarter. I give it to him, and as he takes it, he signals to me in the palm of my hand how much it would cost to have a blowjob with him.
It's been many years, but I immediately recognize the gestures. I report to him that I am not interested, make sure that I also report that I am not passing judgment.
He sends me the
again, again wishes me a blessed night, and returns to sit against the hood of his car.
Matthew sits down on the sidewalk to eat his food. I tell him I'll try to keep an eye on him, make sure he's okay, see where we can go from here.
He seems at the moment peaceful and content. But I have no idea how I'm going to do what I just told him. My commitment now is to my roommate 24/7, first. Time, energy, everything.
And he gives everything he has.
But one way or another, I will try. Always the same flood in my head: This kid, Matthew, deserves a future. One better than he had, one better than he doesn't have. Just like the roommate. So I will try. Always sigh when I say that. Dramatic, but it feels good. Like I've been doing this for a thousand years.
I will also try to reconnect with the kid who pushed me, to find out where this need comes from.
I'll try.
It's going to be very interesting.
I go down to the beach, clear my head. Park in the Rose lot near the Cadillac Hotel. I can skip their Wi-Fi if I need to.
I forgot why I like it when the immensity of the peaceful ocean meets my little existence.
Roomie gave that back to me.
Waves. The sound. You don't even need to see them. Just the roll, the crash, the recoil.
What happened tonight happened because the roommate forgot something. I don't believe in chance. Try to understand what's behind all this, what I should do with it.
A friend always jokingly tells me it's because I forget to turn off that damn neon sign on top of my car, the one that flashes "NEED HELP?"
Good for laughs. I wish it were that simple.
I'm pretty straightforward. I know what happened tonight is another way for God, life and karma to tell me, again, because I'm stupid and forgetting, the need is so great.
That he/she gives me a present.
Each time I meet one of these children, I know that I am in touch with what is important in life. Which is really important. And the rest is just a bunch of crap I'm wasting my time on.
I keep telling myself I'm going to try, embrace the gift, people. To shut it up and be grateful.
I pray now. Meditate.
Clean my brain well. Raise your hands to cover my face. And just hear those waves. Try to do this for as long as possible. And don't let them put me to sleep. 'Cause in a few hours, I'm picking up the roommate from work, we're going home.
In a motel room. Two queen beds, nice bathroom, TV, microwave. Cheap. No bugs. Near the beach.
I never called him home until I got there.
Do now.
Good to have it.
Much better than where Matthew sleeps tonight.
********************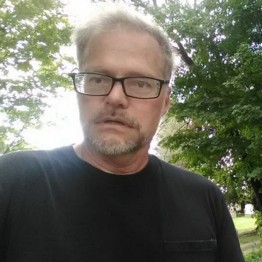 James Finn is a columnist for LA Blade, a former Air Force intelligence analyst, alumnus of Queer Nation and Act Up NY, and an unpublished "agent" novelist. Send questions, comments and story ideas to [email protected]
********************
The previous article has already been published by Prism & Pen – Amplifying LGBTQ voices through the art of storytelling and is republished with permission.