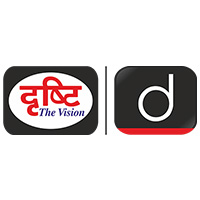 Transgender Persons (Protection of Rights) Act
Transgender Persons (Protection of Rights) Act
Last update: October 2022
For the preliminaries: Transgender Persons (Rights Protection) Act, NALSA Judgment 2014, Private Member's Bill, Transgender Persons (Rights Protection) Rules, 2020, Garima Greh
For the sector: Indian Society and the Challenges Facing Transgender People, Reforms for Transgender People, Transgender People (Protection of Rights) Act – Related Provisions and Concerns
Why in the news?
Who is a transgender?
What issues do transgender people face?
What is the reform agenda for transgender people?
What are the main provisions of the bill?
What are the challenges associated with the law?
What other initiatives has the government taken for transgender people?
Transgender Persons (Protection of Rights) Rules, 2020:

The rules were made under the Transgender Persons (Protection of Rights) Act 2019.

The rules seek to rrecognize transgender identity and prohibit discrimination in the areas of education, employment, health, holding or disposal of property, exercise of public or private functions and access to and use of services and benefits public.

National portal for transgender people:

It would be help transgender people digitally apply for a certificate and identity map from anywhere in the country, so preventing any physical interaction with the officials.

It will help them track application status, rejection, grievance redressetc., which will ensure the transparency of the process.

It was launched under the Transgender People (Protection of Rights) Rules 2020.

Garima Greh:

In November 2020, the Ministry of Social Justice and Empowerment inaugurated Garima Greha shelter for transgender people.

The Program of "foster home for transgender people" includes shelter, food, clothing, recreational facilities, skill development opportunities, yoga, fitness, library facilities, legal support, technical advice for gender transition and surgeries, capacity building for transgender organizations, employment, etc.

The scheme will rehabilitate a minimum of 25 transgender people in each of the households identified by the ministry.

10 towns have been identified to set up the 13 foster homes.

Recognition in Indian prisons:

In January 2022, the Department of the Interior issued a notice to State/UT Prison Chiefs to ensure the privacy and dignity of third sex prisoners.

According to a National Crime Records Bureau, there were 70 transgender prisoners in prisons across the country in 2020.

In India, the Prisons Act 1894 does not recognize sexual minorities based on sexual orientation and gender identity (SOGI) as a different class of prisoners.

It only separates prisoners into the categories of women, young offenders, remand prisoners, convicts, civilian prisoners, inmates and high security prisoners.
What more can be done to uplift transgender people?
UPSC Civil Service Examination Past Year Questions (PYQ)
Preliminaries
Q1. Regarding the Parliament of India, consider the following statements: (2017)
A private member's bill is a bill introduced by an MP who is not elected but only appointed by the President of India.

Recently, a private member's bill was passed in the Indian Parliament for the first time in its history.
Which of the above statements is/are correct?
(a) 1 only
(b) 2 only
(vs) Both 1 and 2
(D) Neither 1 nor 2
Answer: (d)
Q2. In India, legal services authorities provide free legal services to which of the following types of citizens? (2020)
Person with annual income below Rs. 1,00,000

Transgender with annual income below Rs. 2,00,000

Member of Other Backward Classes (OBC) with annual income below Rs. 3,00,000

All seniors
Select the correct answer using the code below:
(a) 1 and 2 only
(b) 3 and 4 only
(vs) 2 and 3 only
(D) 1 and 4 only
Respond to)