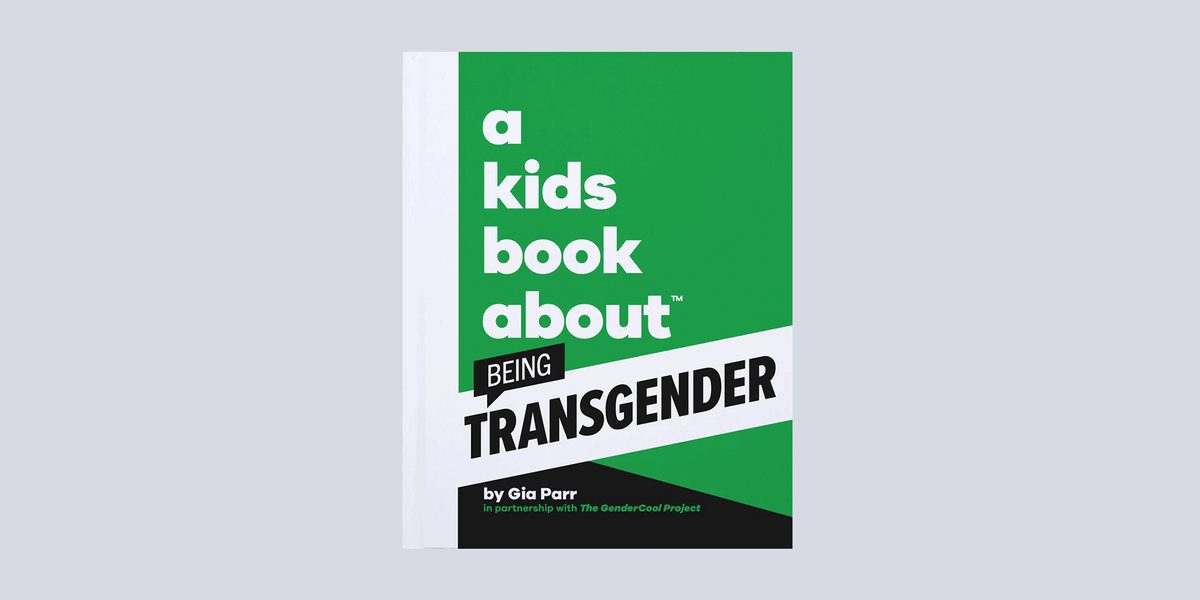 Teens wrote children's books on LGBTQ + inclusion with GenderCool just in time for Pride 2021
June marks the start of Pride Month, which is celebrated annually to honor the Stonewall Riots of 1969 and to commemorate the achievements and visibility of the LGBTQ + community. While this month is full of parades, shows, and events, it's also a time when people can make new discoveries about themselves and come out to loved ones.
Whether a person accepts their sexuality or their expression and gender identity, it can be difficult to understand who they are and how to explain it. It's good not to have the answers right away, but thanks to tons of online resources and people within the LGBTQ + community who have shared their own experiences, there's more information about the process. exit. The national youth-led movement known as the GenderCool Project sheds light on positive and powerful stories about who transgender and genderqueer children are rather than how they identify with themselves.
Over the years, these children and teens – often referred to as champions – have traveled across the country speaking to businesses and the media about LGBTQ + equality issues. Now, they've partnered with A Kids Book About to create a collection of books to help clarify inclusion and share positive stories about being transgender and non-binary.
"The GenderCool project will be our very first non-profit partner on a thematic collection; we felt it was essential to help bring these topics to children around the world in a relevant and honest way, "said Jelani Memory, co-founder and CEO of A Kids Book About. "Our unique posting model and writing process will elevate the underrepresented voices of transgender and non-binary teens with real and lived experiences, to spark productive and positive conversations around this topic, a priority for children and adults alike. adults around the world. "
There are three books available in the GenderCool collection:
Founded in 2019, A Kids Book About is a company that publishes books to help parents start conversations with their children on complex topics like divorce, feminism, and mental health. Jelani Memory wrote "A Children's Book on Racism" as the first book in the series to define racism in simple, straightforward language and "hard-hitting" pages.
Like other stories published by A Kids Book About, the GenderCool collection aims to open conversations on complex and important topics, especially at a time when there has been nefarious legislation targeting transgender and non-binary youth.
Each book has been written by GenderCool champions who are not binary or transgender. According to Jelani, the first drafts of the books were each written in a 5-hour session, as the champions collaborated with a diverse group of people. He said each group included people who were unfamiliar with the topic to inspire questions the children might ask, as well as those who have knowledge about it.
Gia Parr, 17, wrote "A Kids Book About Being Transgender" with her personal experience in mind. She said Seventeen that she was afraid of the negative information she found online about her transgender, but YouTube was a safe space for her to find out who she is.
"I was able to research transgender YouTubers like Gigi Gorgeous and Jazz Jennings. It was my first experience seeing trans people as genuine themselves," she said. "I think they inspired me because they taught me what the word transgender is and helped me realize it wasn't all bad."
Gia first joined GenderCool as an extracurricular activity and expressed her pride in contributing to such an important project as it shapes the learning experience for future generations.
"Going back to when I was younger, the thing I was looking for was this piece of education and I wanted to learn what it means to be transgender, just to learn more about different groups of people," Gia said. . "What I'm really trying to do is use my story so that I can educate others, especially the kids. So that I can help that kid in the class who's wondering 'Why am I like this?' or "What's wrong with me?" means so much because there is nothing wrong with them. Being able to educate them by saying, 'No, there is nothing wrong with them. bad with you.
Like Gia, 15-year-old Hunter Chinn-Raicht used his own non-binary experience to write a book for the partnership. They discovered they weren't binary from a young age and started using them / them pronouns when they were in seventh grade.
"I want to be there for anyone who needs my advice or help, but the idea that there is a book with the language that, if I had heard it, I would have understood at such a young age is amazing, "said Hunter. Seventeen. "If a parent gives this book to their child, I just want to give them a hug because it's such a great start to a conversation. Kids get things without having the limits that the adult brain does if you just tell them , OK, cool. It's a new concept that I fully understand in my brain. ' If we can do this more, there can be a lot more acceptance and conversations about [queer] people and what we need. "
Jelani Memory echoed a sentiment similar to Champions and said it means everything to him that parents, teachers, and therapists pull out these books to start meaningful conversations that matter.
"To be part of providing something to represent the under-represented, to make it something that isn't clinical or hyper-educational, but to make it somehow grounded, simple and beautiful – that's a privilege. to be a part of this storytelling entity and to hear the stories that keep coming back that are great and amazing, "Jelani said.
The GenderCool collection from A Kids Book About is available for purchase now. To learn more about the GenderCool project, visit their official website.
For everything that celebrates LGBTQ + culture, follow Seventeenthe inclusive platform of, HERE, on Instagram.
This content is created and maintained by a third party, and imported to this page to help users provide their email addresses. You may be able to find more information about this and other similar content on piano.io