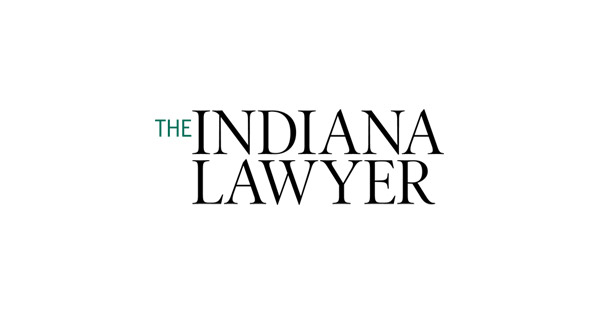 State dismissed summary judgment over sexual harassment of former DOC officer and allegations of retaliation
The state of Indiana faces complaints of sexual harassment and retaliation from a former correctional officer, although the complaint of discrimination based on the woman's sex was dismissed with prejudice.
Judge James Sweeney of the United States District Court for the Southern District of Indiana dismissed summary judgment rendered to the state over sexual harassment and discrimination complaints filed by Amber McCracken, who was fired from the Department of correction from Indiana in July 2019. McCracken alleged that she had been subjected to a hostile work environment for almost all of her employment at Putnamville Correctional Institution, which began in November 2017.
Sweeney's 49-page order described 16 incidents of alleged sexual harassment, discrimination and / or retaliation by McCracken's co-workers and supervisor.
The long story began in December 2017, when McCracken alleged that Constable JD Robertson ordered him to "put [her] a– against the wall "because he" couldn't concentrate on what was going on around him ".
Then, in February 2018, Constable David Harris sat down at the desk where McCracken worked and slipped his hand from the inside of his thigh to his knee. When she tried to walk away, Harris wrapped her arm around her neck and "blew heavily into her ear."
McCracken filed an incident report with human resources generalist Kathy Goss, who said the allegations were unfounded because there were no third-party witnesses and because there had been no of previous complaints against Harris. Instead, Goss gave Harris a "tough talk."
Another officer relieved McCracken of her post so that she could discuss the Harris incident with supervisors. The next day, two offenders told him that the relief officer had disclosed personal information about McCracken to the offenders and had made sexually explicit comments about him.
While McCracken reported this incident, the then lieutenant. Donanld Pinkston, his supervisor, came by. Pinkston had previously told McCracken that she didn't want to be known as the "kind of person who reports like this all the time." Upon seeing her report another incident, Pinkston said she was not allowed to be alone with a male officer as they "didn't need another" report of sexual harassment from her.
McCracken reported Pinkston's comment, which he denied. Goss told him not to make such comments, but McCracken claimed no action was taken against the lieutenant or the officer who allegedly leaked information about him.
About two weeks later, McCracken tried to enter a checkpoint gate Harris was guarding. She claimed Harris saw her standing in front of him but wouldn't let her in. He let in a male officer, however, and McCracken entered with him.
As she passed, Harris began to slam the door. McCracken reported the incident to Pinkston, who "laughed" and told him to be professional.
That same day, Harris called McCracken after work and accused her of guiding him.
Several months later, Agent Tanner Wright put his hand on McCracken's thigh and suggested that they "slip away" to have sex. McCracken declined but did not report the incident. Instead, she requested and was allowed to move away from Wright, although she did not explain the reason for her request.
The following incident also involved Wright. This time, McCracken claimed, he grabbed her buttocks as she passed. Again, she did not report the incident, believing it would be "futile".
However, when she submitted a resignation letter in November 2018, she recounted the two incidents involving Wright. She also included them in a charge filed with the Equal Employment Opportunity Commission.
Also in November 2018, Constable Jason Coons told McCracken that the offenders would be "happy to see her" because "all day yesterday everyone [Coons] heard about was [McCracken's] a-. "McCracken filed an incident report and Coons was told his comment was unacceptable. However, Pinkston also stated that Coons" didn't mean anything by that. "
As she waited for the incident with Coons to be resolved, McCracken learned that her request for time off for her marriage and her daughter's pageant had been denied. Her then fiancé, another DOC officer, had been approved for the same request, but McCracken's was "lost."
At the same time, McCracken asked Pinkston and the Cpt. Olan Wheeler if she could receive additional training to expand her career opportunities. Wheeler said no due to his disciplinary issues, which McCracken interpreted to mean his occasional absences from the mandatory appeal.
Pinkston later confirmed that the roll call issue was preventing McCracken from training. But he added that "if it were up to me personally, I would never train you or any other woman to [the segregated housing units]. "If McCracken complained about that comment," Pinkston added, "he would claim that she was angry because he refused her request for oral sex.
McCracken submitted his resignation letter the next day, referencing Pinkston's comments and Wright's conduct. She then requested leave, which was never formally granted, but rescinded her resignation and returned to work after two weeks.
About a month after returning to work, McCracken met with manager Brian Smith, who requested copies of the incident reports. He added that it appeared that all incidents had been handled appropriately, and that it would be McCracken's word against the word of the male agents, which "looked better" than his.
Around the same time, McCracken was approved for the training she requested, but first had to pass an assessment with the Firearms Review Board. According to McCracken, Pinkston sat on the board, accused her of not taking the exam seriously and shattered her confidence. She did not pass the initial assessment, but passed a subsequent assessment which was conducted without Pinkston.
The day before the training, however, McCracken learned that Pinkston had removed her from the list of participants. She asked Wheeler about it, and he indicated that she was still expected to attend the training, which she did. But on the same day she spoke with Wheeler, McCracken claimed Pinkston watched her for 30 to 45 minutes while she worked.
In the summer of 2019, McCracken filed another incident report. This time, she alleged that her agents repeatedly called her to ask questions about her relationship issues with her husband, another DOC employee.
Also that summer, McCracken wore her hair to work one day. That day, McCracken claims, Pinkston walked up to her and pulled her hair, saying, "What is this?"
She filed an incident report and Pinkston claimed he told her her hairstyle was not in line with DOC policy. Sweeney's order says her hair was fine. Goss told Pinkston not to touch people's hair.
Finally, McCracken claimed that she couldn't find agents to cover her when she needed to use the restroom. In one incident, she said, she bled through her clothes during her menstrual cycle because she was only allowed one toilet break between 5:45 a.m. and 6 p.m.
According to McCracken, other officers were able to obtain relief. DOC leadership eventually advised female staff to go through their sergeants to find toilet relief rather than going directly through other officers.
In July 2019, McCracken was fired for two reasons.
First, she had an inappropriate relationship with Erik Boaz, an offender she had known in school. McCracken said she first spoke with Boaz after having a panic attack at work, but requested a transfer to keep the relationship from moving forward.
McCracken was transferred, but Boaz was then transferred to his new drom. She claimed Pinkston did this on purpose to set her up.
The second issue that led to McCracken's termination was his admission to trafficking suboxone in the correctional facility. McCracken later said she made a false confession so she could walk away from a meeting with an investigator, who she said would not let her go looking for her children without a confession.
In October 2019, after McCracken was fired, another policewoman reported an incident of sexual harassment in Pinkston. The lieutenant told him "not to go upstairs" and later told human resources that he was not at all aware of the incident.
Later, however, Pinkston admitted that he was aware of the employee's report. He was then demoted from lieutenant to officer.
"All in all, the incidents began just weeks after McCracken started with IDOC and continued until his dismissal almost two years later, sometimes with uneventful periods," Sweeney wrote. "The seriousness of the incidents ranged from offensive language to non-consensual physical contact, and perpetrators ranged from fellow officers to the director. "
In dismissing the state's motion for summary judgment over McCracken's sexual harassment complaint, Sweeney found "sufficient evidence to raise a real question as to whether she was subjected to harassment severe enough or widespread enough to change the conditions. employment conditions and create a hostile working environment. He added, however, that some of the incidents – such as the discipline-related delay in his training – could not be considered sexual harassment.
The court also found that the state had no right to rule on the issue of employer's liability in relation to Pinkston and Warden Smith, nor on the issue of co-worker liability.
Likewise with respect to McCracken's reprisal allegation, "(a) reasonable employee might stop filing complaints if she knew her supervisor would tell other employees that she had complained, would warn her male counterparts that" they couldn't be alone with her and stared at her from across the room for almost an hour, "Sweeney wrote. "… Considering all of the reprisals suffered by McCracken, a reasonable jury might find that they reached a level which would deter a reasonable employee from bringing or supporting a charge of discrimination."
But the state got a judgment on the sex discrimination claim, with the court finding that "McCracken cannot show that she suffered adverse action and met IDOC's legitimate expectations. in terms of employment… ". The judge specifically refused to find discrimination in McCracken's transfer to another dorm, denial of leave, initial denial of training, disguised discharge and eventual dismissal.
Sweeney ordered the parties to meet with trial judge Mario Garcia to schedule a pre-trial settlement conference. Online court records show that a final pre-trial conference is scheduled for November 18.
The jury trial in the case of Amber McCracken v. Indiana State, 1: 19-cv-02290, is scheduled for December 6.