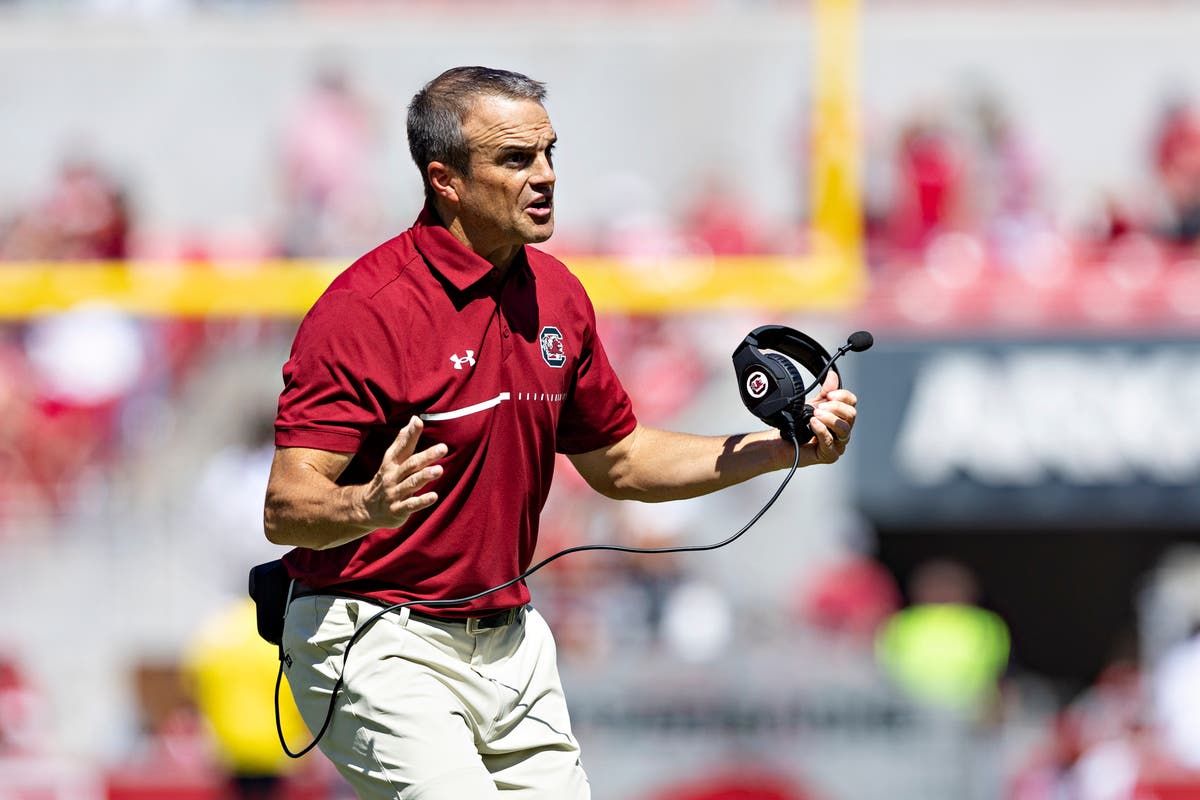 South Carolina soccer coach apologizes for scolding female athletes at title IX ceremony
University of South Carolina football coach Shane Beamer has apologized after being recorded during a Saturday game yelling at a group of female athletes honored for the 50th anniversary of the Title IX legislation.
The 1972 legislation prohibited sex discrimination in federally supported educational institutions and played a key role in supporting women's athletics across the United States.
"I apologize to everyone I have offended," the coach said told ESPN on Sunday.
A broadcast of USC's Saturday game against the University of Georgia on Saturday shows the coach shouting what appears to be "Get off the court!" to a group of women coming out of the field.
The coach later explained that he was briefed by the match officials to have his players on the pitch and ready for action immediately after the television timeout ended and the match was on again. direct.
He added that he was a big supporter of women's sports.
"I hope people know me well enough to know what an advocate I am for women's sports," he added to ESPN. "I have two athletic daughters myself. I attend as many women's athletic events in Carolina as I can because I believe in them and support them, and anyone who thinks otherwise probably doesn't know me. ."
The brief on-field controversy was just the start of trouble for Mr Beamer on Saturday.
Top-seeded Georgia overtook the South Carolina Gamecocks, winning 48-7.