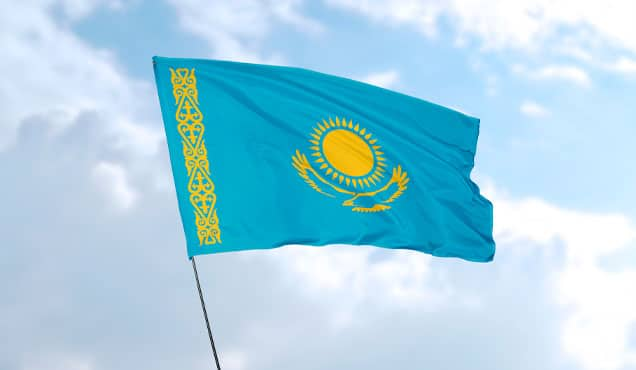 Precaspian basin: strategic, prolific and prospective, but facing high costs, export problems and national policies
The Precaspian Basin, which lies in northwest Kazakhstan and also partly in Russia, is one of the world's leading conventional basins in terms of total remaining recoverable resources, holding approximately 52 billion boe. Remarkably, more than 82% of these volumes reside in just five giant and supergiant production fields; Astrakhan on Russian territory, and Tengiz, Kashagan, Karachaganak and Zhanazhol in Kazakhstan.
The basin remains an important location for upstream value creation for shareholders of global integrated oil companies (GIOCs) Chevron, ExxonMobil, Shell, TotalEnergies and Eni, each with varying interests in major producing oil and gas fields. China's National Petroleum Corporation (CNPC) has a stake in Kashagan, as well as producing equity from fields along the eastern margin of the basin.
Growth in oil and gas production from the basin is expected over the next ten years, but rising domestic demand for gas will weigh on Kazakhstan's gas balance sheet and export earnings.
Historically, targeted foreign-led investment has led to highly significant oil and gas discoveries in pre-salt game systems; and the introduction of modern technology to the basin has subsequently paved the way for almost unabated production growth since Kazakhstan declared independence just over 30 years ago. Existing and sanctioned projects could see basin liquids production grow by up to 500,000 barrels per day over the next ten years, with total production of oil and gas volumes reaching more than 2.8 million barrels per day. oil equivalent per day by 2032.
More than 3 billion barrels of liquids and 11 Tcf of gas remain in stalled projects in the basin, with no development commitments. Development challenges, particularly in the southern Pre-Caspian sub-basin, include the recovery of hydrocarbons from deep and complex fractured carbonate reservoir systems and the execution of operations in very shallow and environmentally fragile offshore terrain. Aggregate capital expenditure for Tengiz and Kashagan, two of the largest upstream projects in the world, has already exceeded $100 billion, and further developments are planned for both.
Kazakhstan hopes that the Kashagan field and its infrastructure will serve as an anchor for the development of offshore satellite fields, but the GIOCs now seem reluctant to undertake new large-scale "mega-project" developments. Instead, they prefer to invest in smaller-scale, staggered projects in or near fields already in production.
Pre-Caspian hydrocarbons extracted from the pre-salt generally contain high levels of corrosive impurities and require extensive processing to become acceptable for international markets. With growing volumes of associated gas inhibiting crude production rates, subsequent phases of field development will include expanding gas reinjection capacity and upgrading gas processing and transportation facilities.
The heavy reliance on the trans-Russian CPC pipeline for oil exports highlights the vulnerability of international investment in the basin.
The basin's landlocked location means exports are primarily dependent on pipelines. The Caspian Pipeline Consortium (CPC) operates a 1,500 kilometer pipeline linking the Atyrau region of Kazakhstan to the Russian Black Sea port of Novorossiysk and includes Chevron, ExxonMobil, Shell and Eni among its stakeholders.
The CPC pipeline carries 80% of Kazakh crude and was excluded from Western sanctions against Russia following the invasion of Ukraine, as it remains the main export route for foreign oil assets in Tengiz, Kashagan and Karachaganak.
Since June 2022, to avoid shipments being confused with Russian barrels, Kazakh producers have designated their product as "Kazakhstan Export Blend Crude Oil" (KEBCO). Buyers were initially reluctant to take on KEBCO, but now regular outlets have been established in Europe and buyers appear willing to pay a premium over similar medium sour crude from Russia.
The CPC has been subject to various flow and loading disruptions this year – storm damage in March, safety inspections in July and repairs to cracks in underwater buoyancy tanks from late August. – all of which highlighted the vulnerability of crude oil exports from the basin. Kazakhstan would like to maintain the long-standing relationship with its northern neighbour, but there is a risk that Russia will block exports due to extensive crude oil ownership and reliance on the pipeline by Western companies.
Damage to infrastructure caused by exceptionally adverse weather conditions during the 2021-2022 winter season and heightened geopolitical tensions between Russia's trading partners have led Kazakh authorities to encourage ground operators to consider alternative routes. alternative export. Trans-Caspian and eastward overland export routes to China face a combination of economic and logistical challenges; however, the current high oil price environment could mean that some of the more expensive export solutions will be commercially viable in the short term.
The GIOCs are collaborating with the Kazakh NOC, KazMunayGas, to demonstrate advantageous resources through progressive developments.
The transition to greener energy sources presents "new challenges" for the industry in Kazakhstan, with an increased focus on ESG criteria.
More than 90% of Kazakhstan's remaining gas resources are located in the Pre-Caspian basin and the development of gas infrastructure has enabled the monetization of gas resources in national and regional markets. More than 50% of the population of Kazakhstan now has access to piped gas; while exports go to Russia, China, Kyrgyzstan and small volumes to Uzbekistan.
The basin's natural gas resources will facilitate Kazakhstan's transition to low-carbon energy sources by bridging the gap between coal and renewable energy supply over the next two decades.
Satisfying domestic demand therefore remains the main driver for increasing indigenous gas production; however, gas supply growth is limited by the need to reinject substantial volumes into giant and supergiant fields to enhance oil recovery. Current economic incentives appear insufficient to provide adequate domestic gas supplies in the future.
A record number of licenses are on offer, but will they attract the desired investment?
This year, Kazakhstan offers a record number of new block entry opportunities, with some licenses reserved for domestic companies.
In the Precaspian Basin, new offerings along the southern margin of the basin near the super giant Tengiz development contain producing assets with possible upside potential in the deeper sections. Nevertheless, the GIOCs collectively refuse opportunities to acquire additional exploration acreage in the basin, apparently concerned about the high cost and long timelines of development projects, and increased challenges on export routes. Kazakh authorities therefore hope that the new block offerings will attract interest from domestic investors.
***
This blog is an excerpt from a Basin Profile report that is available only to subscribers of the S&P Global Commodity Insights Connect Commercial Plays and Basins platform.
***
For more information on the basin-wide business and strategic outlook, please refer to Plays and Basins
For more information on contractual, tax and surface risks, please refer to the E&P Conditions and Surface Risk
For more information on Well, Field and Basin Summaries and Intermediate Infrastructure, please refer to EDIN
For more information on Asset Valuation, Portfolio View and Production Forecast, please refer to Vantage
For detailed coverage of E&P activities and context by country/territory, please refer to GEPS
***
Want to learn more about this topic and access similar reports? Try free access to the upstream demo hub to explore selected energy research, analysis and insights, in one integrated platform.
Activate Free Membership
---
This article was published by S&P Global Commodity Insights and not by S&P Global Ratings, which is a separately managed division of S&P Global.