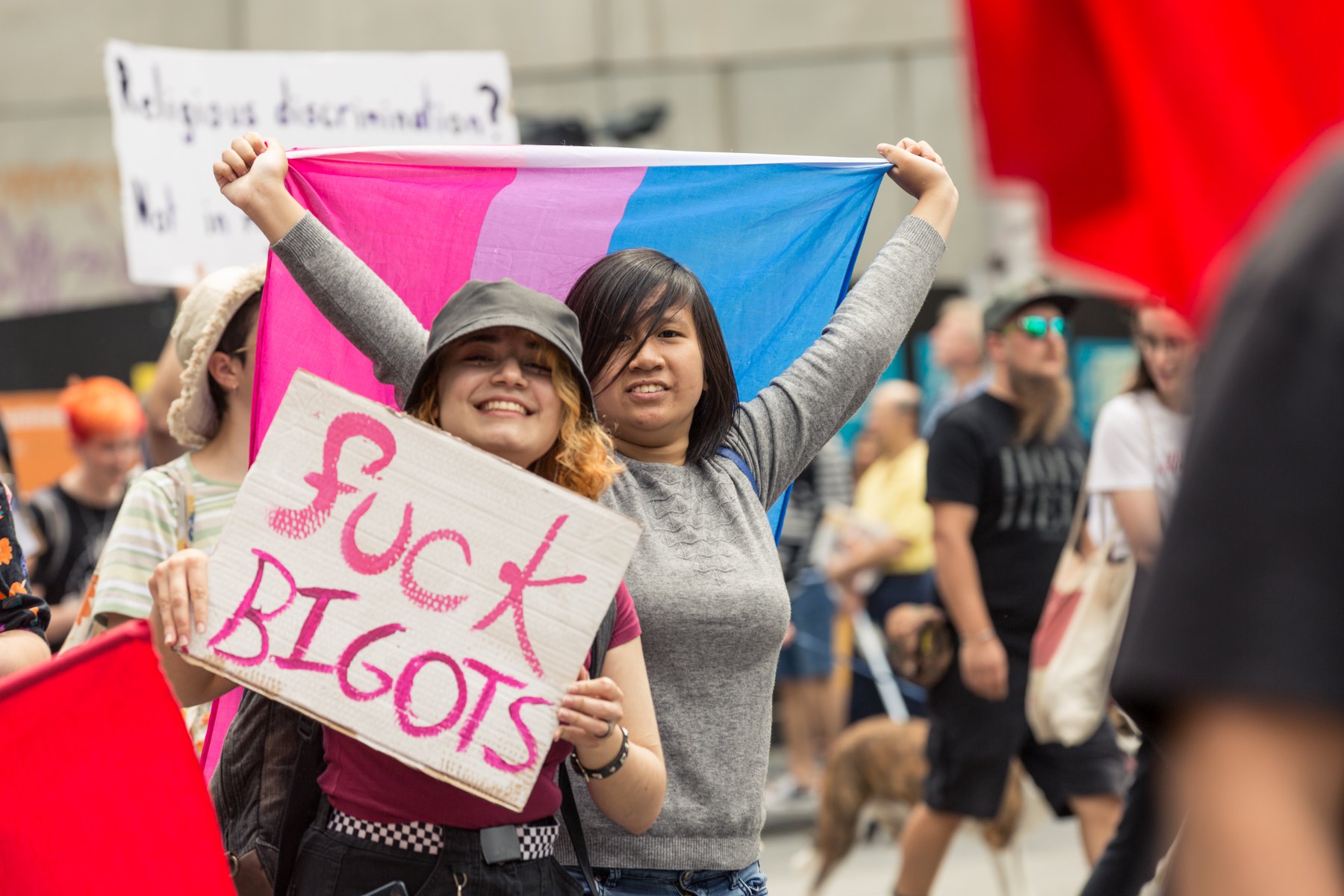 NSW Greens MP challenges discrimination 'in good faith'
Newtown Green MP Jenny Leong spoke to Suzanne James about how bullying and toxic politics have been used to suppress democratic results in the ongoing religious freedom debate in New South Wales.
Mark Latham, leader of Pauline Hanson's One Nation (PHON) party in New South Wales, introduced his Anti-Discrimination Amendment (Religious Freedoms and Equality) Bill 2020 in May 2020.
Latham and his supporters, including the Parliamentary Friends of Religious Freedom formed by Bankstown MP Tania Mihailuk, are furious at the slowness of the federal government's long-promised religious freedom bill.
Federal Sex Discrimination Act 1984, updated in 2012 under a Labor government, allows religious schools to discriminate against individuals on the basis of their sexual orientation, gender identity, marital or relationship status, pregnancy or "good faith" to avoid harming religious sensibilities . The application of this "good faith" provision varies by state and territory.
The promise of a new federal bill came from a recommendation by the Religious Freedom Review, undertaken under the government of Malcolm Turnbull Coalition, a consolation prize for intolerant MPs after their shock loss in the debate over the equality of marriage.
The bill should have been tabled in March 2019, but negotiations were stalled after the federal government released the 2019 (Commonwealth) Religious Discrimination Bill Exposure Drafts for public comment on August 29, 2019, and then again on December 10.
Far-right MPs wanted an investigation into Latham's bill with the aim of strengthening the federal bill to be broader in scope.
Drawing on toxic partisan talks about racism, equal marriage, safe schools, chaplaincy funding, voluntary assisted dying and abortion, PHON got what it wanted. The NSW government established a joint commission of inquiry into PHON's anti-discrimination (religious freedoms and equality) bill 2020 in June last year. He was tasked with reviewing the bill and reporting to parliament.
Léong said Green Left it was common practice for PHON to use prejudices to raise its profile. Leong joined the select committee to try to ensure a balanced debate.
"This is normal for PHON operating mode … to use any toxic topic or divisive public discourse that he can hold onto to increase his visibility, "Leong said. Latham "will do anything for airtime."
But PHON is not alone. Leong also criticized the "dismal failure" of the Liberal-National and Labor coalition to "oppose conservative and hateful elements in their own parties who do not believe equality issues should be taken seriously."
"Some elements of NLP [Liberal National Parties] pretend to care about equality while in bed with One Nation, "Leong said. "Even John Howard stood up to them, but now their MPs are only making deals for their own political gain."
Leong said the select committee was stacked from the start and the final report was hijacked by a flurry of last-minute amendments. She said witnesses were intimidated, key evidence suppressed or ignored and the final vote was so compromised it should not have been tabled.
Calling for a split, Leong criticized the Senate investigative report, telling MPs in May: "It was appalling to see One Nation MP for Wagga Wagga [independent Joe McGirr] and members of the Liberal, National and Labor parties who are attempting to rewrite history by altering the evidence and removing analyzes carefully crafted by secretarial staff.
Leong said members of the inquiry showed utter disregard for the committee's processes, voting together en bloc to exclude witnesses who disagreed with their point of view and removing references to evidence with which they disagreed with the final report.
Many opposing voices from organizations, including the NSW Teachers Federation and the Gender Center, have been silenced by those who hold high moral standards.
Meanwhile, Federal Attorney General Michaela Cash announced plans in June to introduce a major rewrite of the Commonwealth's Religious Freedom Bill by December.
New South Wales Attorney General Mark Speakman released his response to the NSW Joint Committee report on September 7, noting that the government would wait until the federal government has done so before finalizing his bill. "This will allow the government to take a close look at Commonwealth legislation to ensure that its interaction with New South Wales law can be fully understood and that constitutional inconsistencies are avoided," he said .
Leong warned the New South Wales Attorney General not to support PHON's bill as it could be interpreted as giving legitimacy to "regularly expressed intolerance, hatred, xenophobia and transphobia. by the representatives of One Nation ".