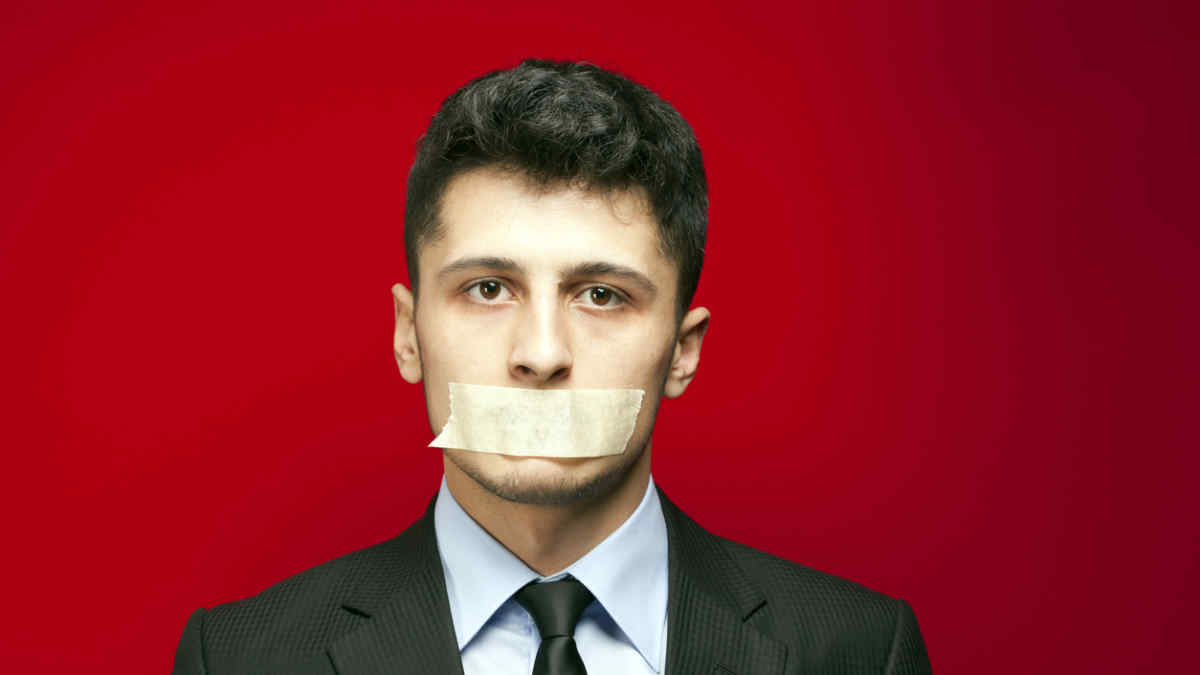 New State Laws Restrict Non-Disclosure, Non-Disparagement Agreements
It is common for employers to require employees to sign non-disclosure and non-disparagement clauses upon hiring, in termination agreements, and in legal settlements. But employers and human resource professionals must be careful that these clauses do not violate new state laws.
Maine, Oregon and Washington are the latest states to restrict how employers can use these types of contracts. Other states like California, Illinois, New Jersey, and New York also have similar laws. Many of these state laws were passed in the wake of the #MeToo movement to prevent companies from covering up sexual harassment and gender discrimination by executives and supervisors.
"Since the start of the #MeToo movement in 2017, several states have passed laws restricting the use of confidentiality and non-disparagement agreements in employment, and I expect this trend to continue," said said Jim Morrison, an attorney at BakerHostetler in Seattle.
"Before these types of laws came into effect, the worst-case scenario for a poorly constructed non-disclosure or non-disparagement provision was that it wouldn't be enforceable," he added. "Now, asking an employee to sign such an agreement can engage corporate liability."
A nondisclosure agreement, also known as a workplace confidentiality agreement, is a legally binding contract in which one party agrees to give a second party confidential information about its business or products, and the second party agrees not to share this information with anyone else for a specified period. period of time. Non-disparagement agreements prohibit employees or former employees from saying anything negative about the company or its products, services, or leadership in any form of communication.
"That's just the tip of the iceberg. There will be a lot more legislative developments at the federal and state level. What they're trying to do is shed light on compromising situations," he said. said Gregory Hare, attorney at Ogletree Deakins. in Atlanta.
"The idea is that large-scale scandals won't proliferate as much if it's sunny and things aren't shrouded in secrecy," he added.
State laws differ
State laws vary in their scope and permitted exceptions.
Washington's Silenced No More Act, which Gov. Jay Inslee signed March 24, prohibits employers from requiring or asking workers to sign nondisclosure or nondisparagement agreements that restrict workers' right to discuss unlawful discrimination, harassment, sexual assault, retaliation, wage and hour violations, or any other violation of public order.
Oregon Governor Kate Brown signed new legislation March 24 that amends Oregon's Workplace Equity Act. The new provisions prohibit non-disclosure and non-disparagement agreements that prevent employees from speaking out about cases of unlawful discrimination or sexual assault.
"HR professionals need to factually determine whether the employee who is being asked to sign a termination agreement has ever complained of discrimination in the workplace," Jackson Lewis attorney Mark Crabtree told Portland, Oregon. "If there have been previous complaints, employers cannot insist on including traditional terms [in their agreement]. This change impacts the process of structuring agreements by HR professionals and how these agreements are presented to employees."
Under Maine law, employers cannot compel employees to remain silent about discrimination or harassment. Maine also prohibits nondisclosure agreements and nondisparagement agreements that:
Restrict the right of employees to report, testify, or provide evidence to any federal or state agency that enforces employment or discrimination laws.
Prevent employees from testifying or providing evidence in federal or state court.
Prohibit employees from reporting illegal behavior to a law enforcement agency.
Additionally, Maine law clarifies that its restrictions do not apply to nondisclosure agreements protecting the confidentiality of a company's proprietary information and trade secrets.
Maine and Washington laws allow employees to request that certain information be included in a nondisclosure agreement. Oregon employees have seven days to revoke the agreement after signing it.
Penalties for non-compliance are different in each state.
"For remedies, Washington allows employees to sue civilly for the greater of actual or statutory damages of $10,000, plus reasonable attorneys' fees and expenses," Morrison said. "The new Oregon law will allow a civil action with a fine of up to $5,000 and the ability to recover compensatory and punitive damages. The prevailing party may also recover reasonable attorneys' fees. The Maine does not provide for civil action, but employees can file a complaint with the Department of Labor and seek remedies through this process."
Multi-State Employers
Multistate employers who previously used nationwide standard contracts can no longer do so.
"Don't just use a national template agreement without considering local laws. In particular, be careful in settlement negotiations," Morrison warned. "Before asking your attorney to seek a confidentiality or non-disparagement agreement in settlement negotiations, ask him to confirm whether there are any restrictions on such agreements in the local jurisdiction."
In the future, state laws may impact which claims will be settled and which will not.
"One question that remains to be answered is what impact these new laws will have on employers' willingness to settle employment claims, particularly before an employee files a complaint," Morrison said. "Employers are deeply concerned about their reputation, and a key factor in deciding whether to settle cases before litigation has been the ability to keep grievances confidential. Employers may be more willing to litigate cases, especially those they consider groundless if they are unable to obtain terms of confidentiality or non-disparagement in order to protect their reputation."
"It changes the calculation of the settlement," Hare said. "Maybe fewer cases will get settled."