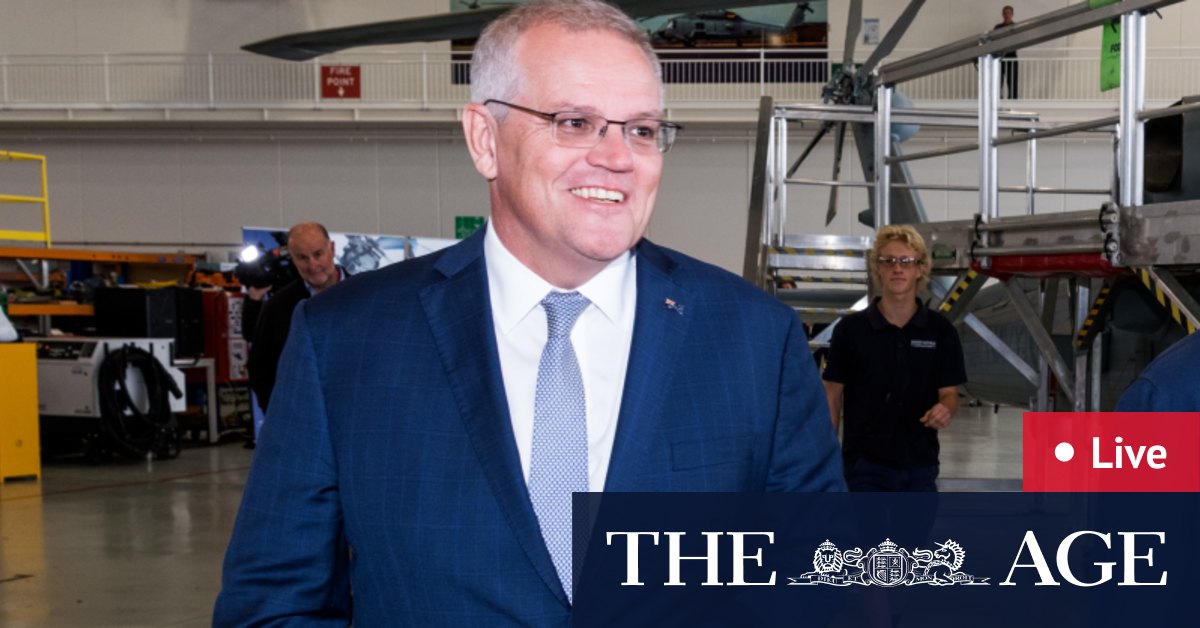 Michael Gunner resigns as NT chief minister; early voting opens; The Scott Morrison and Anthony Albanese campaigns continue; Scott Morrison Defends Katherine Deves' 'Mutilation' Comments; Clive Palmer's UAP favored by the Liberal Party; Labor promise millions to Victorian Rail Loop
Prime Minister Scott Morrison said he was backing Katherine Deves after the Liberal candidate for Sydney's Warringah seat appeared to backtrack on his earlier apology for portraying gender reassignment surgery as mutilation.
Deves apologized for those comments earlier in the campaign. During an interview with Sky News yesterday, the Liberal candidate doubled down on her terminology.
Deves claimed on Monday that "mutilation" was actually "the correct forensic term." While the NSW Crimes Act prohibits female genital mutilation, the legislation states that it is not an offense if the operation is "a sex reassignment procedure and is carried out by a doctor".
The Prime Minister faced a barrage of questions at this morning press conference over Deves' backflip, including whether he would continue to back her, given that she is his captain's choice for Warringah.
"Yes, I do," he replied. "We are talking about gender reassignment surgery for young teenagers and we cannot pretend that it is not a serious and important problem. He is.
"It's complicated, and the issues that must be considered, first and foremost in the well-being of the adolescent child and his parents. We cannot claim that this type of surgery is a minor procedure.
Although laws vary by state, those under 18 generally cannot access sex reassignment surgery. Some surgeons may be willing to perform "top surgery" (removal of breast tissue) for people age 16 and older with parental consent and a multidisciplinary support team.
Pressed on whether he agreed with Deves' definition of a sex reassignment procedure, Morrison said: "It's not a phrase I would use, or a phrase any Prime Minister minister would use."
Loading
When asked if he regretted that his hand-picked candidate had become a distraction during the election campaign, the Prime Minister replied by talking about the gender pay gap.
When asked what that had to do with the issue, Morrison replied that he chose a "strong woman" who wanted to represent the Liberal Party.
"Not everyone may agree with his point of view. I recognize that. I also don't think everyone would agree with what I have to say," said Morrison.
"But…I was very determined to get more female members to represent the Liberal Party in this election and where I had the opportunity to have a say in that, I ensured that it was delivered and it fits my approach.
Deves is hoping to win the Warringah seat from incumbent Independent MP Zali Steggall, who ousted former Prime Minister Tony Abbott in the last election. It is historically rare for independents to lose an election if they seek a second term. However, it happened in the neighboring seat of Wentworth in 2019 when Dave Sharma knocked down Kerryn Phelps.
with Michael Koziol