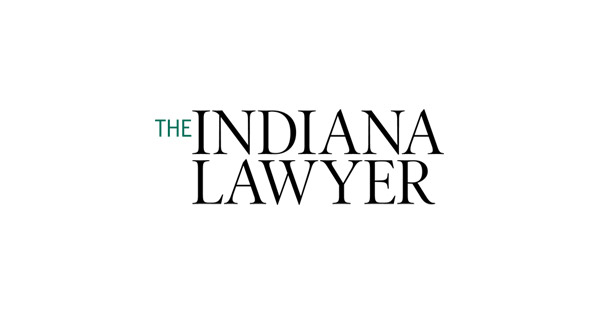 Martinsville schools ordered to let trans students use boys' washrooms
The Martinsville Public School District has been ordered to allow a middle school transgender student to use school restrooms that match her gender identity.
Chief Justice Tanya Walton Pratt entered the injunction in favor of the 13-year-old AC and against the Martinsville schools on Friday at AC, a minor child, by his next friend, mother and legal guardian, MC v. Metropolitan School District of Martinsville, and Principal, John R. Wooden Middle School, in his official capacity, 1:21-cv-02965.
AC, a student at John R. Wooden Middle School in Martinsville, sued the school district after he was repeatedly denied access to boys' bathrooms on campus. AC was born female but identified as male since age 8, publicly identifying as male since age 9. He was granted a legal name change, though his gender marker request was denied by Morgan Superior Court last month.
AC has been diagnosed with gender dysphoria and is being treated by the Gender Health Clinic at Riley Children's Hospital in Indianapolis. He has started taking medication for menstrual suppression and, according to court documents, hopes to start taking male hormones in the near future.
When AC started attending John R. Wooden Middle School, he was allowed to use the single-sex restroom in the school's medical clinic, but not the boys' restroom. But according to AC, this accommodation made him feel isolated and often resulted in him being late to class, which could have resulted in disciplinary action.
The situation left AC with anxiety, depression and stigma, Pratt ordered, so AC's stepfather specifically requested that AC be allowed to use the boys' bathroom. . The school district refused.
Then AC's mother, MC, contacted the Indianapolis-based transgender advocacy group GenderNexus, which arranged a meeting with AC's family and the school district to ask again that AC be allowed to use the boys toilet. The school district again refused but agreed not to punish AC if he was late to class because he had to use the clinic bathroom. The school also offered to let AC switch to remote learning.
AC, however, began using the boys' bathroom despite the school's refusal of his request. He did this for three weeks and during that time claimed to "(feel) better about himself".
Although no student complained about AC's use of the boys' bathroom, a staff member reported the situation to the school administration. AC was then told he would be punished if he continued to use the boys' bathroom. Additionally, her mother was told to contact the school board if she wanted AC to continue using the washroom that matched her gender identity.
"Although it was never mentioned to AC or his parents prior to initiating this litigation, the school district has an unofficial policy allowing transgender students to use the bathroom that matches their gender identity at the case by case," Pratt wrote. "Factors used by the school district in making these decisions include how long the student has identified as transgender; whether the student is under the care of a physician; whether the student has been diagnosed with gender dysphoria; if the student is prescribed hormones; and whether the student has applied for a change of legal name and gender marker.
When AC learned of the policy, he submitted documents from Dr. Dennis Fortenberry, the supervising physician at the Gender Health Clinic. Fortenberry did not speak with AC directly, and the school district did not allow AC access to the boys' restroom after receiving documentation from the doctor.
In its motion for a preliminary injunction, AC pointed out Whitaker ex rel. Whitaker v. Kenosha Unified School District No. 1 Education Blvd., 858 F.3d 1034 (7and Cir. 2017), which argued that "a school policy that subjects transgender students to different rules, sanctions, and treatment than non-transgender students violates Title IX" of the 1972 Education Amendments. He argued that the district school violated whitaker and its rights under both Title IX and the Equal Protection Clause of 14and Amendment.
The school district, however, pointed out Bostock vs. Clayton Cnty., Georgia, 140 S.Ct. 1731 (2020), which extended the protections of Title VII of the Civil Rights Act of 1964 to discrimination based on sexual orientation.
"As the Seventh Circuit looked to Title VII to decide Whitaker, the school district argues that in Bostock, the (Supreme) Court expressly declined to extend its decision with respect to sex discrimination in the workplace (which is prohibited by Title VII) to issues relating to gender-assigned toilets and locker rooms (which are expressly permitted by Title IX)," Pratt wrote. "…(T)he school district argues that the whitaker the analysis assumed that the gender stereotyping framework borrowed from Title VII applies in the context of Title IX toilets, which Bostock don't kiss.
The district court, however, determined whitaker "remains good law and therefore binds this court," adding that the school district "confused" its Title IX compliance with AC's allegations.
"AC's claims are based on the school district's treatment of him as an individual, and not on a complaint that the school district lacks the proper facilities," Pratt wrote in granting the preliminary injunction. . "AC has not requested that any additional facilities be built, or that the current facilities be redesignated in any way. Rather, he seeks to use the facilities that already exist and which correspond to his gender identity; his claim is only that the school district forbids him to do so.
Further, the district court determined that AC would suffer irreparable harm if the school district continued to deny him access to the boys' restroom and the balance of harm weighed in his favor.
"In support of his claim, AC provided a statement in which he describes feeling stigmatized and that being excluded from the boys' bathroom 'aggravates the anxiety and depression' caused by his gender dysphoria and makes him feel isolated," the court said. "He says the school district's decision 'makes it painful to be in school.' possible medical risks associated with trying not to use the bathroom during school.
"Like other courts recognizing the potential harm to transgender students, this Court finds no reason to question the credibility of AC's account and that the negative emotional consequences of denying access to the boys' bathroom constitute harm. irreparable that would be "difficult — if not impossible — to reverse," Pratt continued.
"…While acknowledging that the public interest favors the protection of individual privacy interests, the Court does not find that granting AC access to the boys' washroom threatens those interests. The college restrooms have cubicles, and as AC's attorney (d) argues, the restroom is an area where people are generally private, which minimizes exposure of a student's body to the opposite sex.
AC is represented by the American Civil Liberties Union of Indiana and Indiana Legal Services.
In a statement following Pratt's ruling, ILS attorney Megan Stuart said "AC's concerns should be about things like homework and friendships, not whether he can use toilet".
"We hope that public schools and lawmakers will take notice and forgo future challenges by providing equal treatment to all students," Stevie Pactor, attorney at the ACLU of Indiana, said in a statement.
The Martinsville School District is represented by attorneys from Bose McKinney & Evans LLP in Indianapolis. The school district's attorney did not respond to a request for comment by the Indiana attorney's deadline.
The ACLU of Indiana has filed several lawsuits against Indiana's public school districts in recent months, alleging violations of the rights of transgender students.
Other complaints were filed against the Valparaiso Community School Corporation, the Vigo County School Corporation, and the South Madison School Corporation.