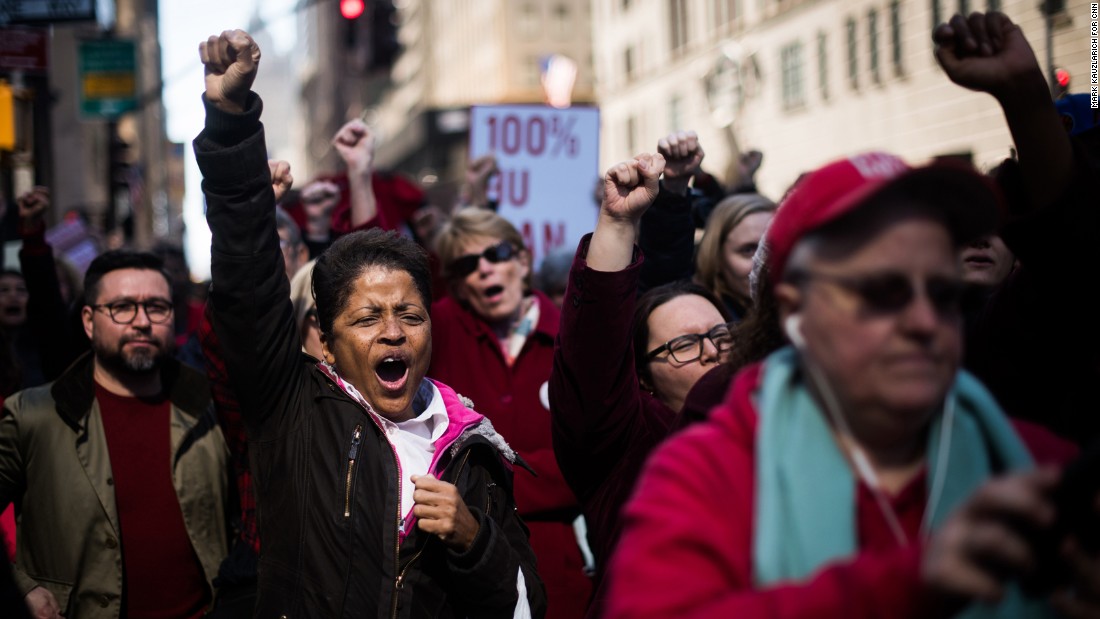 Justin Trudeau: We can break one of the defining inequalities of our time
Convened by UN Women, co-organized by the governments of Mexico and France in partnership with young people and civil society, and ongoing since March, the forum was a global gathering to launch a powerful program of actions. While we have seen progress towards gender equality around the world over the past 26 years, we need more from everyone, including us. At this crucial time, this is why Canada and the Ford Foundation are proud to unite to lobby for greater support and resources for gender equality.
Women, girls and non-binary people have long faced discrimination in all aspects of their lives – one of the defining inequalities of our time. But the Covid-19 has widened these disparities, created new barriers and worsened the intersecting forms of discrimination and exclusion they face.
Women lost
their jobs nearly twice as much as men, according to a McKinsey Global Institute study. Women continue to bear the brunt of unpaid work at home. And
women and girls
have experienced an increase in incidents of violence during stay-at-home orders, with some countries reporting a significant increase in hotline calls.
Despite these challenges, women, girls and non-binary people remain organized, active and resilient to push for change. In fact, strong and empowering feminist movements are one of the world's most powerful engines of lasting progress towards multiple forms of equality and justice.
In Canada, the government has responded to the advocacy of Canadian women's rights organizations by committing this year to a nationwide early learning and child care system.
In Paris, Canada pledged $ 100 million to fight inequalities in unpaid and paid care work internationally and nearly $ 80 million in direct support to feminist movements and organizations around the world to fight against discrimination and barriers to education, promote girls' rights and advance
gender equality in
parliaments and legislatures.
These measures build on the funding the Government of Canada already provides to organizations that support more than six million Canadians each year and help women recover from the economic impacts of the pandemic and address systemic issues facing women. under-represented and vulnerable. The Government of Canada has also taken action to help
women and children
fleeing gender-based violence by supporting 1,200 women's and equity organizations.
And, at the Ford Foundation, the innovative leadership and vision of
women of color
beneficiaries has helped inspire the Black Feminist Fund, one of the feminist organizations led by women and for which the foundation is increasing its support.
These initiatives represent necessary and significant progress. But together, and as a global community, we must all do more.
All over the world, feminist movements and women's organizations suffer from a widespread lack of resources and trust. Despite rhetoric about the importance of gender equality to international progress and well-being, recent data from the Organization for Economic Co-operation and Development (OECD) shows that globally, organizations women's rights groups receive around 1% of official development assistance.
This must change – now.
Thus, in Paris, we joined forces with civil society, government, businesses, philanthropic and multilateral actors to take advantage of this historic moment. With others, we are forging the Global Alliance for Enduring Feminist Movements – a cross-sectoral network bringing together the resources of the world's most powerful institutions around the goals of women, girls and non-binary people.
With strong feminist politics and sustained, unified, multisectoral collaboration, global institutions can put money and power in the hands of feminist organizations that are already fighting all forms of gender-based inequality and injustice. When closely guided by feminist ideas and influences, these collaborations can be transformational. We already know that courageous feminist action can scale up local solutions for global change.
In fact, we are already seeing them in action thanks to our joint support for the Equality Fund. Canada created the fund with an investment of C $ 300 million, the equivalent of approximately US $ 239 million, and the Ford Foundation is its second-largest donor, with the largest private investment to date. This one-of-a-kind global platform brings together feminists, philanthropists, the private sector, civil society and government actors to invest in women's rights organizations, women's funds and feminist movements around the world. whole, in particular in the countries of the South. And we've seen it all, from feminist radio shows in the Democratic Republic of the Congo to feminist peacemakers in Colombia, to domestic workers' unions in West Africa grow stronger as a result. Working toward $ 1 billion in social impact in its first 15 years, the Equality Fund provides an entry point for donors of all kinds to directly support the feminist movements that are so fundamental to our future.
As partners in this work, we are united by a strong belief in the power of women in all their diversity to be agents of change in their communities and in our world – and by a shared belief in our collective obligation to fund. their work, now and in the future.
We all have a unique role to play in the fight for gender equality. When we follow the lead of feminist visionaries, we can do our part to dismantle the patriarchy systems that continue to hold back women. Leaders in government, philanthropy, civil society and the private sector are no exception, including us.
Many existing mechanisms – the Equality Fund, Women's Funds and consortia such as Leading from the South and Women's Funds Collaborative – offer opportunities to mobilize more resources for feminist movements and ensure that the money goes directly to those driving the change and the non-binary people in need of it.
Now is the time for all of us to imagine new partnerships and commit to action – including new and increased funding – not just last week in Paris, but for decades to come. Together, let's put women's rights organizations and feminist movements at the center of the global agenda, ensuring that meaningful resources – and power – reach them wherever they are.