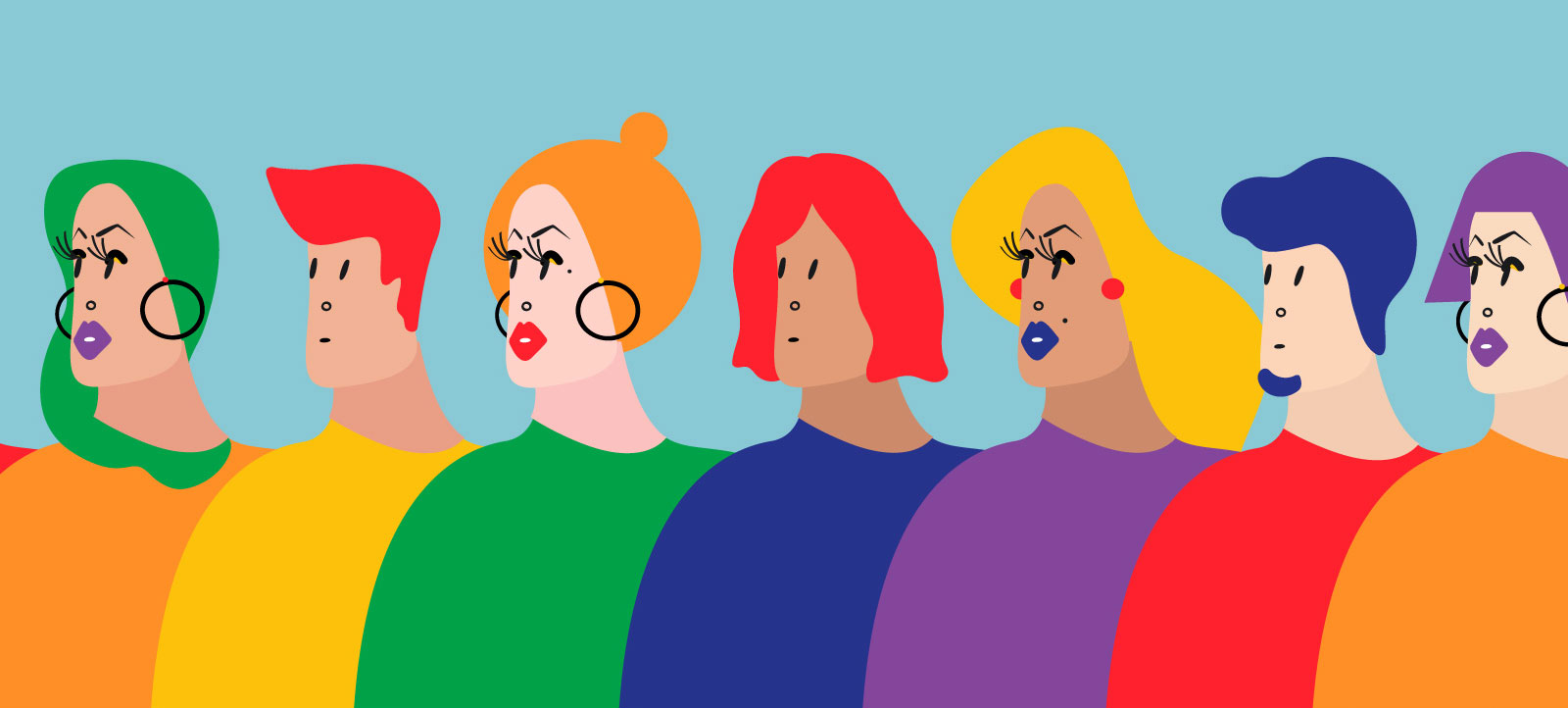 How research helps win the fight for trans rights
[ad_1]

Despite a flurry of anti-trans laws in conservative states across the country, there is plenty of reason to be hopeful, say UCLA Williams Institute experts Christy Mallory and Brad Sears.
For the LGBTQ community, this year's pride celebration is full of hope, with a return to some in-person events and upbeat news nationwide: 70% of Americans now support same-sex marriage (the number the highest ever recorded by Gallup) and gay and transgender officials hold prominent positions in the federal government.
Yet these gains come amid a flurry of anti-trans legislation across the country. On June 1, the start of Pride Month, Florida became the last state to ban transgender girls and women from participating in women's sports at public schools and colleges.
Anti-trans legislation targets more than sports, targeting issues as diverse as toilet use, gender-affirming healthcare, and even the ability to obtain goods and services. Stores in Tennessee, for example, must now state whether they allow transgender customers to use bathrooms of their choice.
While the intense backlash over trans rights seems new, the fight for LGBTQ equality is not.
For legal experts at UCLA's Williams Institute, the key to the response is the same as it always has been: data.
Using data to fight stereotypes
The Williams Institute is the leading research center for sexual orientation and gender identity law and public policy in the United States. Now in its 20th year, the institute has focused on ensuring that facts, rather than stereotypes, inform laws, policies and court decisions affecting the LGBTQ community.
By collecting and analyzing demographics on LGBTQ people, the Williams Institute is able to paint a scientific picture of queer life, rather than the negative stereotypes that lead to many discriminatory laws. The results have been extraordinary: their work on same-sex couples raising children was cited by Supreme Court Justice Anthony Kennedy for defending same-sex marriage rights in Obergefell v Hodges; and their studies of the impacts of so-called "bathroom bills" helped reverse bans on using toilets that match her gender identity.
Founding Executive Director Brad Sears and Legal Director Christy Mallory, like many others, have now drawn their attention to the legal rights of the trans community.
"You have this focus in state legislatures on trans people, particularly on toilet use, sport participation, and access to gender-affirming care," Sears said. "The same kind of arguments we see against the trans community have been made against LGBTQ people in the past: that they are dangerous and harmful to children, and that their rights would somehow violate. the rights of others.
This is familiar territory for the Williams Institute. Before same-sex marriage became the law of the land, court rulings upholding discrimination in marriage were largely based on negative stereotypes – that same-sex couples were unable to have long-term relationships, that they were not 'had no interest in raising children and made bad parents. when they did. But Williams Institute studies using census and survey data debunked these myths and more, showing, for example, that children of LGBTQ parents are just as well adjusted as those of heterosexual parents.
Informing public policies
The Williams Institute continues to produce studies exploring the impacts of policies on the lives of LGBTQ people. In the past year alone, their research has examined current research on violence against LGBTQ people in the United States and the use of gay and trans panic defenses over the past six decades; the impact of the ban on gender-affirming medical care for young people; and the detrimental effects on the mental health of sexual minorities. Work on trans athletes is in development; Although trans athletes are of interest to conservative lawmakers, there are very few athletic competitions overall, and their impact on competition is difficult to study. But a glance at the landscape of women's sport paints a different picture than that painted by supporters of anti-trans legislation. Only one transgender woman qualified for the Olympics, for example, which has opened its doors to transgender athletes since 2004. Three families of cisgender girls filed a lawsuit in 2020 against Connecticut's transgender inclusion law, suggesting that she offered an unfair advantage to transgender people. girls in athletics events; one of the plaintiffs beat one of the transgender athletes named in the suit at a state championship two days later. The case was dismissed.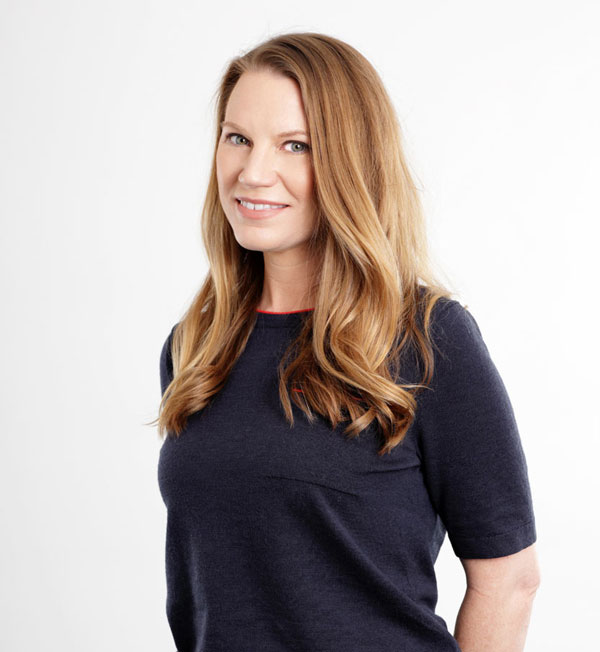 The impact of this recent push in legislation targeting trans athletes exceeds the small population of transgender women who wish to participate in school sports, Mallory said. Bills targeting trans athletes, or denying minors gender-affirming care, or attempting to enforce cisnormative toilet use send a message to LGBTQ children around the world. "Hearing yourself being naughty in the news is extremely harmful, including these messages that their doctors don't know what's good for them, their parents don't know what's good for them," Mallory said. "Trans athletes who hear that tomorrow they might not be able to make the football team with their friends distance them from their peers. "
Even more serious is the impact of gender-affirming denial of care. "We know there is a link between access to gender-based care and positive mental health outcomes for trans people, including less suicidal thoughts and ideation," Mallory added.
Families are also affected, often in less obvious ways. "LGBTQ children are treated differently depending on where they live," Mallory said. "It can force families to relocate, which is another negative impact of these anti-trans bills. Often times, parents will testify that if this bill passes, they will have to seek employment in another state just so that their child can receive medical treatment that their doctor deems appropriate for them. I want to emphasize how broad the impacts are – there is a huge ripple effect of these bills. "
The disparity in access and rights experienced by transgender youth and their families clearly shows that they are treated separately and unequally, which is illegal. The arguments for transgender rights have started to gain support; the Supreme Court's decision in Bostock against Clayton County last year, for example, saw Justice Neil Gorsuch supporting trans rights in the workplace.
In fact, despite the proliferation of anti-trans bills, there is good news: "Some of these bills are passed," Mallory conceded, "But a lot of them don't. They've been defeated in many states, whether through early advocacy and efforts to get a lawmaker to not even introduce a bill in the first place, killing him while he's in the legislature. , a veto later or a success through litigation. "
Sears is giving us another silver lining, despite the devastation of those bills.
"In the long run, these national discussions, while difficult to conduct, actually change public opinion. One of the main ways that LGBTQ people have been oppressed is invisibility and silence and because of this most people have historically not thought about these issues. What we saw with these anti-gay marriage campaign initiatives in the mid-2000s is that they would bring the issue to everyone's attention and force them to have an opinion.
"The more national discussion there is, the more support LGBTQ people receive. We have seen the same thing with trans rights, except even more accelerated. As people discuss the visibility of trans people, there has been a dramatic increase in support.
"As [gay rights activist] Evan Wolfson said, in fighting for same-sex marriage, if we're going to lose let's lose forward, do a lot of education and get support.
Trans rights attract broad support
The equality law, which would ban discrimination against people based on sexual orientation and gender identity, is currently blocked in Congress, but Sears and Mallory have found it would likely gain broad support. When asked which bill they would be most likely to rally to, moderate Democrats named the Equality Act, even Clawback Act or Jobs Act, as the one of their constituents, even in the most conservative areas, can support. "It's just a drastic change from just a few years ago," Sears said.
In the meantime, fighting anti-trans legislation with facts and education can hold great promise. Williams Institute research helped roll back anti-trans toilet access laws several years ago; As research into athletics and the disproportionate impacts on trans mental health and families comes in, it is likely to do the same. "Anti-LGBTQ groups are incredibly bad at basing their initiatives on research or fact," Sears said. "And I think it's because they know the research and the facts don't support what they're doing." The populations these groups claim to rely on do not support them substantially either. Religion is often cited as a reason for denying LGBTQ rights, for example, but more than six in 10 Americans of all faiths support anti-discrimination protections for gay and trans Americans, of which 62% white evangelical Protestants, over 70 percent Catholics, and nearly 80 percent Mormons. Young religious in particular show strong support. "I think ideally LGBTQ rights should be a non-partisan issue," Sears said. "And for the younger ones, it's not really a partisan issue."
As a final ray of hope, Mallory points to changed federal policies, now more inclusive for trans than those of any previous administration. Recognizing queer and non-binary people in the federal government is new and offers more visibility than ever to the diversity of LGBTQ identity. Trans-inclusive policies and interpretations of the law can make a difference in the areas of housing, health care, consumer protection and, yes, sports, as the Biden administration interprets Title IX to include transgender athletes.
There is still a lot of work to be done in courts and legislatures across the country. But the Williams Institute, along with advocates and organizers across the country, remain firmly committed to doing so – something we can be proud of.
Cover photo courtesy of Williams Institute / Dreamstime
[ad_2]