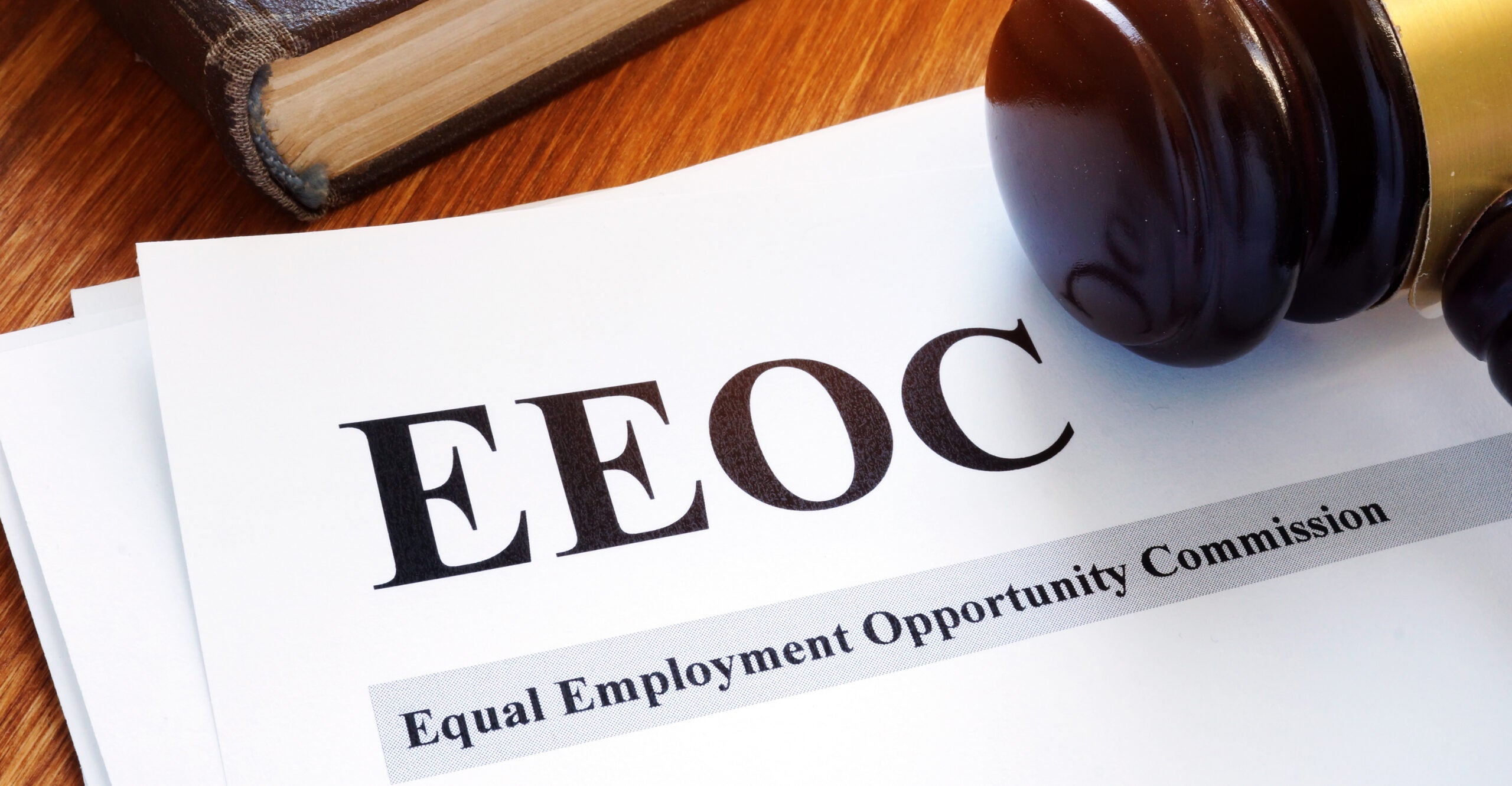 Government looking at more data on Americans to study wage disparities
The federal government has collected data on 100 million Americans from 70,000 employers to prioritize investigations into what one report calls "systemic" wage discrimination.
The government is also open to more extensive data collection in the future to address wage disparities.
"Is this going to be irrefutable proof that definitively answers the existence of wage discrimination? That was never the intention, and I would be surprised if that were the outcome," Charlotte A. Burrows, chair of the Equal Employment Opportunity Commission, told a conference on Thursday. hurry.
"We can really make great use of it in deciding how to focus our resources," said Burrows, a Democrat on the five-member commission since 2015, which was named chairwoman by President Joe Biden last year.
The EEOC completed its court-ordered 2017 and 2018 salary data collection in 2020. That year, the agency contracted with the National Academies of Science, Engineering, and Medicine . study wage data collected from private employers.
National academies recommend the most effective uses of salary data in a report released ahead of the press conference.
The report on data collected for the EEOC also recommends the collection of salary data for the future.
But EEOC member Andrea Lucas, a Republican, said she worries the expanded data collection could become intrusive for employees. [Lucas is not related to The Daily Signal reporter who filed this news story.]
In a public statement, Lucas said:
This potential mandatory data collection by the EEOC could include: the race and ethnicity of each employee; sex, gender identity (including non-binary and transgender identification) and sexual orientation; age, disability status and veteran status; job titles at the occupational and individual level; individual-level salary data (including wages, tips, and non-taxable earnings, including earnings that contribute to medical insurance and retirement accounts, as well as hours worked, weeks worked, full-time status /part-time and overtime classification status); and other factors affecting compensation, including education, work experience and tenure.
"Not only could this lead to a significant invasion of the privacy of individual employees by their employers," the Republican EEOC member added, "but in some cases it may be in violation of laws that the EEOC is responsible for applying – all for the data this can only be more useful.
Employers collected the data from employees and then provided it to the Equal Employment Opportunity Commission. The commission itself did not collect the data, Burrows pointed out.
"I do not claim to speak on behalf of all private sector employees, but I want to be clear, we have not collected any individualized personal information -[such as] Joe Smith's salary," Burrow told the Daily Signal at the press conference, when asked about concerns over the handling of sensitive employee information.
However, Burrows, an attorney, said the government's direct collection of data on U.S. workers could be useful to employers in the future.
"What we've done is have the company provide it to us in a form that we think would be useful more globally," Burrows said, adding:
We haven't collected individualized salary data from people, even though that's one of the things the National Academy of Sciences has acknowledged would make such collection — if we were to pursue it — less burdensome for employers. I don't have an opinion, and I'm not going to talk about what we might do in the future.
But Lucas argued that collecting data would still require employers to collect sensitive information from employees.
"In an effort to address a speculative pay gap, the National Academies recommends an unprecedented mandatory government collection of a detailed, individual snapshot of the professional and personal lives of nearly all private sector employees," Lucas said, also lawyer, in her public statement. "The tangible and intangible costs of such aggressively revised and expanded data collection could be significant."
The National Academies of Sciences, Engineering, and Medicine have concluded that wage data collection is necessary to assess wage practices and pay differences by gender, race, and ethnicity.
The report says wage data would allow the Equal Employment Opportunity Commission to pursue a more data-driven approach to investigations and identify systemic discrimination.
The response rate from employers, meaning they submitted salary data to the government, was around 90%, officials said.
The report concludes that the EEOC should expand its data collections and recommends several improvements to facilitate the production of information by employers.
The report also notes that the data collection was "not well suited for measuring pay equity by the EEOC or by employers."
But nonetheless, the report calls on the agency to double down on data collection, Lucas said.
"In other words, the collection was a failure," the Republican commissioner said. "The report identified significant issues not only with the data collection process, but also with the reliability and accuracy of the data collected by the EEOC, issues rendering the data virtually useless."
Initial data collection cost the companies more than half a billion dollars, she said, and further expansion would likely be more costly:
Before the EEOC gambles on a potential billion dollar burden on our nation's private employers and encourages the intrusive collection of sensitive information from employees, the agency must at a minimum undertake formal notification and comment regulations and a public hearing to ensure robust public comment. and entrance.
The report identifies unnamed Silicon Valley tech companies that have pay disparities based on race and gender.
An anonymous tech company had a -51.3% pay gap for black men compared to white men. Another had a -52.3% pay gap for Hispanic female employees compared to white males.
A Silicon Valley company had a -52.4% pay gap for Asian female technicians compared to white male technicians.
Do you have an opinion on this article ? To chime in, please email [email protected] and we'll consider posting your edited remarks in our regular "We hear you" column. Don't forget to include the URL or title of the article as well as your name and city and/or state.