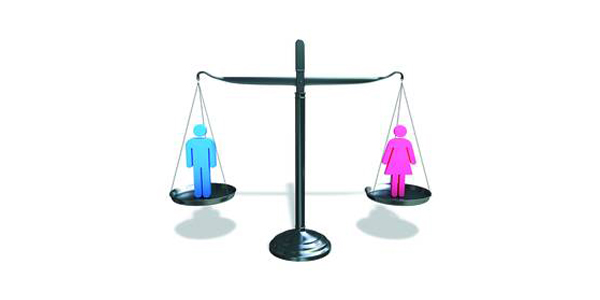 "Equal pay for equal work is fundamental"
"Equal pay for equal work is fundamental," Minister Tinee Furbert said as the Department of Social Development and Seniors joined the global celebration of the United Nations International Equal Pay Day.
"This day, commemorated on September 18, is dedicated to raising awareness and highlighting global efforts to achieve equal pay for work of equal value," said Minister of Social Development and Seniors Tinee Furbert.
"In November 2019, the United Nations (UN) General Assembly adopted a resolution establishing International Equal Pay Day. The objective of this day is to respond to the slow progress of the economic empowerment of women, the undervaluation of the work traditionally occupied by women and the difficulties in fighting against equal pay.
"The UN believes that equal pay is essential to building a world of dignity and justice for all. It is a core value that many communities and countries strive to embrace.
"UN Women, a United Nations organization dedicated to gender equality and the empowerment of women, said women only earn 77 cents for every dollar earned in the world. This wage gap is alarming and even greater for women who have children. UN Women has estimated that it will take 70 years to close this gap.
Minister Furbert added: "Bermuda's compensation statistics tell a different story. According to the latest statistics from the Bermuda Government Statistics Department, the Bermuda Job Market Employment Briefs 2020:
In 2019, Bermudians had the lowest median annual gross income of all groups with $ 60,112 compared to non-Bermudians / spouses of a Bermudian $ 74,5487 and $ 73,220 to permanent resident certificate holders $ 65,531.
When looking at the race of the incumbent, the 2019 median gross income for whites was $ 84,068 compared to $ 58,260 for blacks. This amount represents a difference of approximately 31%.
In the 65 and over category, the trend of disparities related to race and status in Bermuda continued. However, the median gross income of men at $ 49,598 was higher than that of women at $ 43,597.
In 2019, the median annual gross income for women was $ 65,398, compared to $ 60,231 for men.
The Bermuda Population and Housing Census 2016 report found:
The median income for black women was $ 61,792 and $ 82,970 for white women.
The median income of black women with a bachelor's degree is $ 80,372, while white women with a bachelor's degree earn $ 95,753.
Minister Furbert said: "These disparities paint a picture which is contrary to the spirit of the Human Rights Act 1981, Section 6 (1) (b) which prohibits an employer from paying an employee to a lower rate of pay than the rate of pay paid to another employee for substantially the same work.
"This government believes and wholeheartedly supports that no one should be paid differently because of their gender, race, age, ethnicity, sexual orientation, disability or national origin. .
"To all Bermuda employers, I would like to encourage you and remind you of the importance of making incremental progress in building a strong pay equity framework into your organization. Equal pay for equal work is fundamental. As we strive to move beyond this pandemic and its economic disruptions, these disparities become even more crucial to address and resolve. "
Minister Furbert concluded: "Bermuda, the Human Rights Act 1981 and the Human Rights Commission are here to support you. If you have any questions or need more information about this protection, please contact the Commission on Human Rights at 295-5859, email [email protected], or email 32 Victoria St. Hamilton HMCX. "
"As we celebrate International Equal Pay Day, we must all remember the importance of this day and do what is necessary to bring Bermuda past the pay gap. "
Learn more about
Category: All, News, Politics