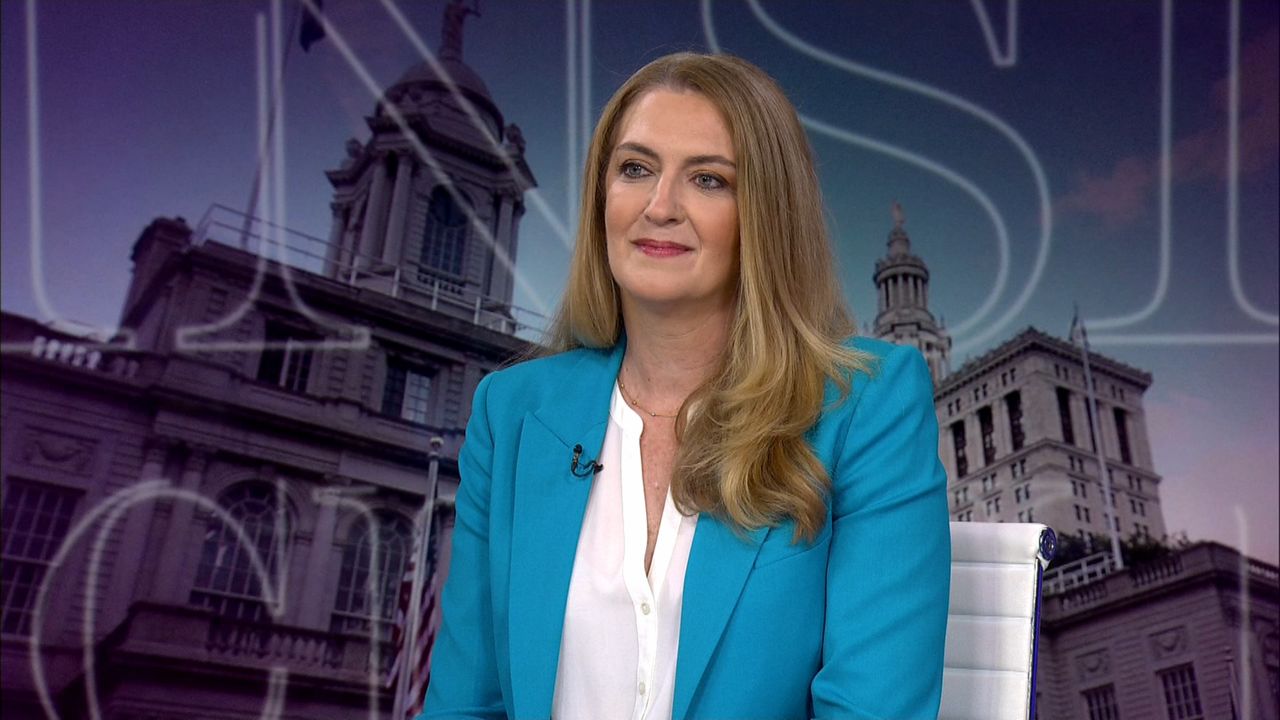 Democratic candidate calls for restrictions for trans students
A candidate running in the crowded Democratic primary in New York's 10th congressional district has called for revisions to the Biden administration's proposed updates to Title IX and the exclusion of transgender people from women's athletics and "single-sex spaces".
Former public defender and education advocate Maud Maron – who is running against former Mayor Bill de Blasio, Rep. Mondaire Jones, Rep. Yuh-Line Niou and others in the Lower Manhattan and Brooklyn District — named politics as one of the main issues she would address if elected to Congress.
"There's a very big federal issue on the table that I think a lot of people may not know or may not understand, in a way, the dynamic of which is that the Biden administration is proposing to change Title IX guidelines," Maron told Errol Louis on 'Inside City Hall' on Tuesday. "What most people think of when they think of Title IX is what happens happening in sports, where trans athletes participate in sports and girls and women lose spots on the teams they should be on."
"But Title IX is more than that," added Maron.
Title IX is a federal civil rights law that prohibits discrimination based on sex in federally funded educational institutions. The law applies to gender parity in varsity sports, sexual harassment and assault, and discrimination based on gender identity.
The Biden administration has proposed changes under Title IX that would reverse many Trump administration-era decisions, including reinstating school reporting requirements and strengthening victim protections.
Maron said these changes would "return to due process" for students accused of sexual harassment and assault. She also said the Biden administration's move to introduce protections for gender identity — as opposed to The Trump-era emphasis on "biological sex" – will do "real damage to girls and women".
"We can protect trans people who certainly deserve a full complement of civil rights and protections under the law, while not decimating girls and women's sports or removing single-sex spaces where they should be," Maron said.
The American Medical Association and the American Academy of Pediatrics submitted a brief in federal court in 2021, saying that barring transgender women from participating in school sports that are consistent with their gender identity would "aggravate the stigma and discrimination that transgender children and youth face in the school environment."
Transgender students make up 1.8% of all public high school students, According to the CDC. A Human Rights Campaign survey report that less than 15% of all transgender boys and girls play sports.
Maron also discussed his campaign strategy, public safety and his opposition to progressive politicians.
The New York congressional primary is Aug. 23.