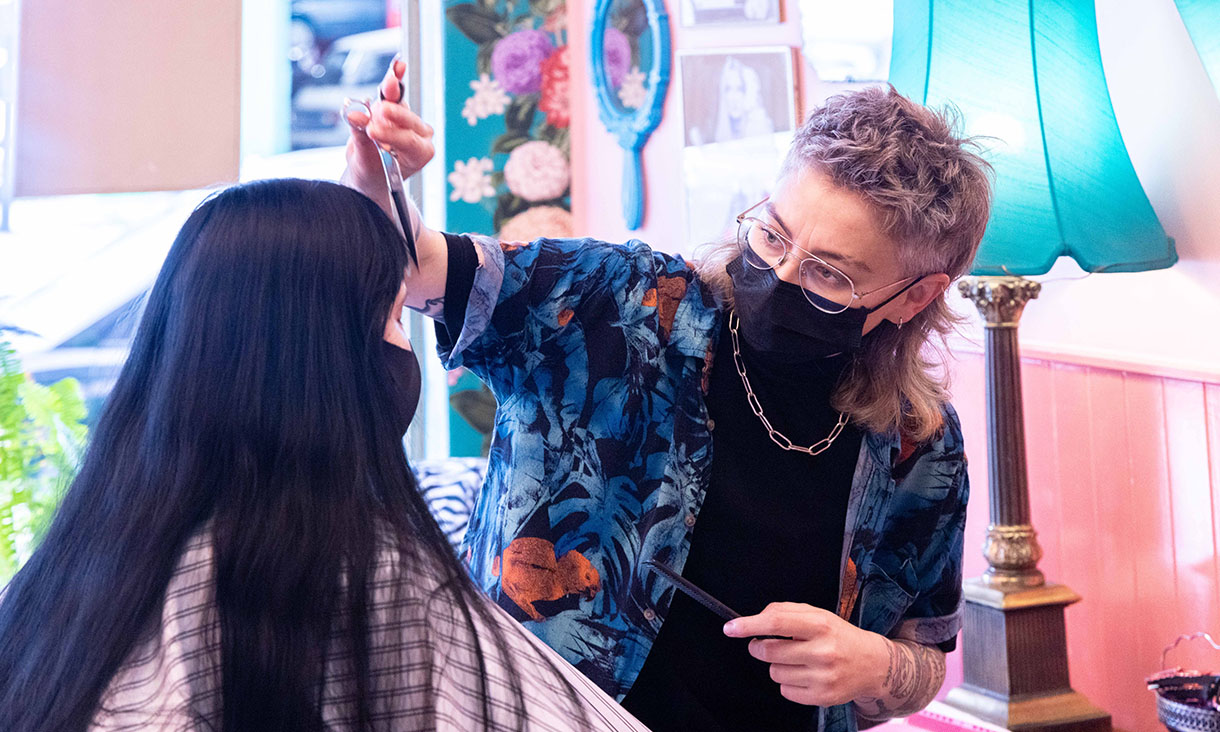 Cutting out gender stereotypes – Pop-up RMIT Pride week Barbershop
The barbers from Little Rebel Barbershop in Preston will join the event during Pride Week – a small, gay-owned business that creates a safe and inclusive space for all.
Little Rebel Barbershop owner and manager Rhia Rebel said there is a need for more barbershops like theirs in the LGBTQIA+ community. "We are driven by our passion for hair, pushing the boundaries of traditional binary fashions, bringing change to the hair and hairstyling industry and equality for all," she said.
"As queer people, we are regularly victims of discrimination. The hair and beauty industry can be very binary in its approach to fashion and labels/pronouns. We don't all fit into these binaries or boxes. Queer people deserve to be heard, seen and should feel comfortable in all areas, which goes for customers and staff. We are excited to help inspire others in what we do and feel honored to work with others who are equally committed to helping make change towards equality.
Hewson-Munro acknowledged that the issues of gender inequality and violence are complex, but we need to face them and work together to end them. "A key part of the project also focuses on the commitment to identify male students and staff to be part of the solution by working alongside women and others to undertake small-scale project ideas,"
"It is also on a mission to explore and consider how we can modify and improve our teaching and learning content so that it contributes to the national goals of equality and anti-violence, as well as to the labor, health and safety requirements"
Hewson-Munro says ending the violence will not be an easy task and it will take vulnerability and personal work to make it a reality, but it is possible. The Gender Justice Project will soon be organizing other collaborations, including with The Streets Barber and the New Zealand barber team She is Not Your Rehab.
Anyone can drop by the pop-up hair salon on Wednesday August 24 in Carlton or Thursday August 25 on Bowen Street in the City Campus.