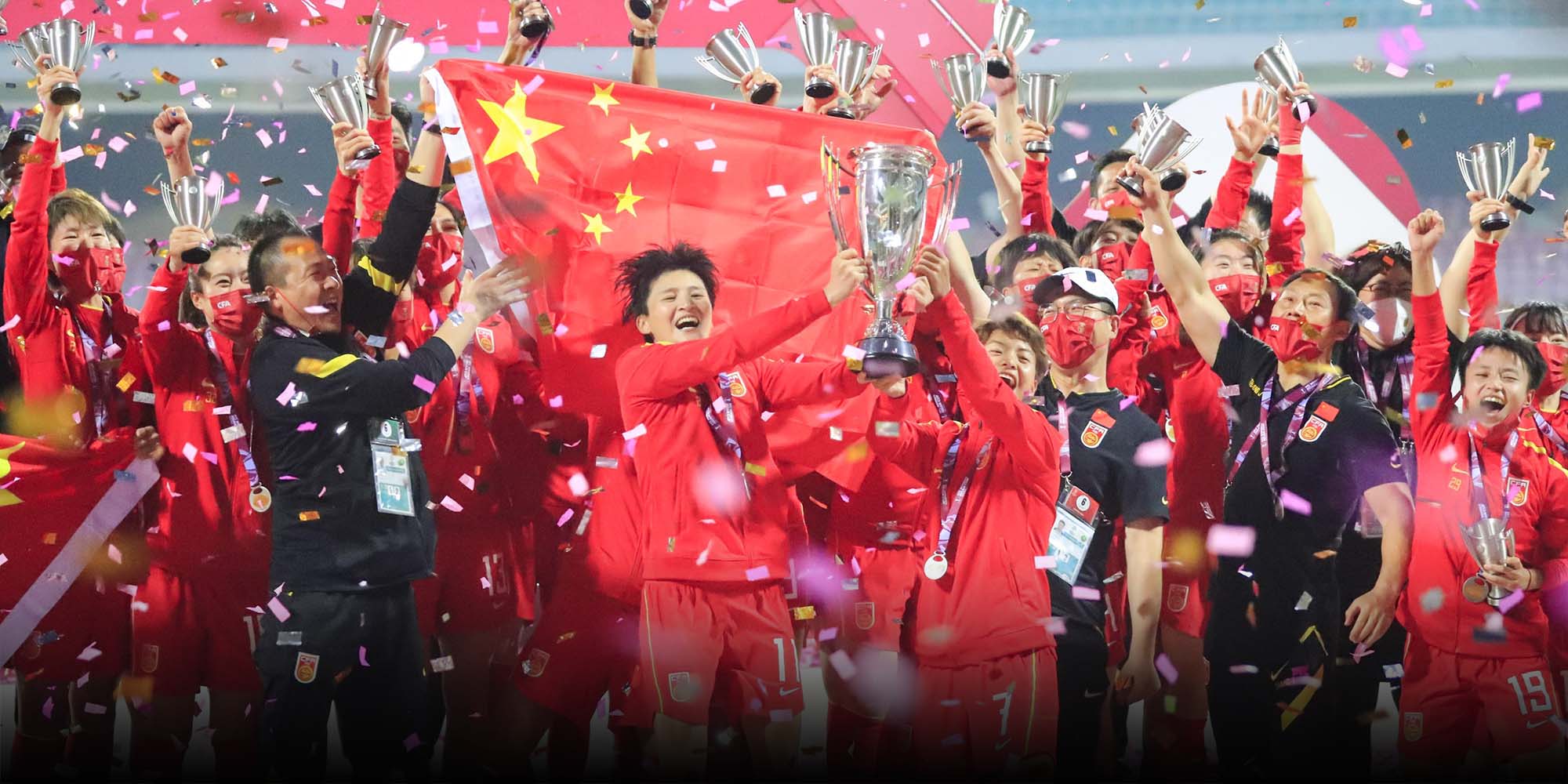 Chinese fans demand equal pay for women's soccer team after victory
China's historic win in the 2022 Asian Football Confederation (AFC) Women's Asian Cup final on Sunday sparked campaigns calling for equal pay in home sport.
Social media users praised the women's team for "regaining the dignity of Chinese football" after their male counterparts missed out on qualifying for the FIFA World Cup earlier this month. The Chinese women's team beat South Korea 3-2 in the final in India.
"This is a typical example: the son who took all the family resources remains nothing, the daughter who was wronged becomes prosperous," read a comment on the Weibo microblogging platform. "Please pay them premiums at the same rate as men!" Equal pay for equal work!" read another post that has been shared over 45,000 times.
A 2018 report by the Chinese Football Association showed that less than 20% of female footballers earned more than 10,000 yuan ($1,570) per month. A separate report from the sports channels of the state-run China Central Television in the same year found that, on average, the top 10 games by ratings were played by the men's team.
China lacks official earnings data for its male and female footballers. But a state-affiliated media report from 2003 showed that the annual income of Sun Wen, the main force in the women's team at the time and now vice president of the Chinese Football Association, was only 10% of what an average Chinese footballer earned. .
Li Jiayue, a member of the Shanghai soccer team, said in an interview last year that she "dreamed of receiving a bonus" after fans asked her if she had "made a fortune" after winning the silver at the country's National Games.
"Do you realize that among the top 10 (international soccer players by income) none of them are women," she said, referring to the global pay gap between gender in football.
Publisher: Bibek Bhandari.
(Header image: Chinese team members celebrate winning the AFC Women's Asian Cup 2022, Navi Mumbai, India, February 6, 2022. IC)