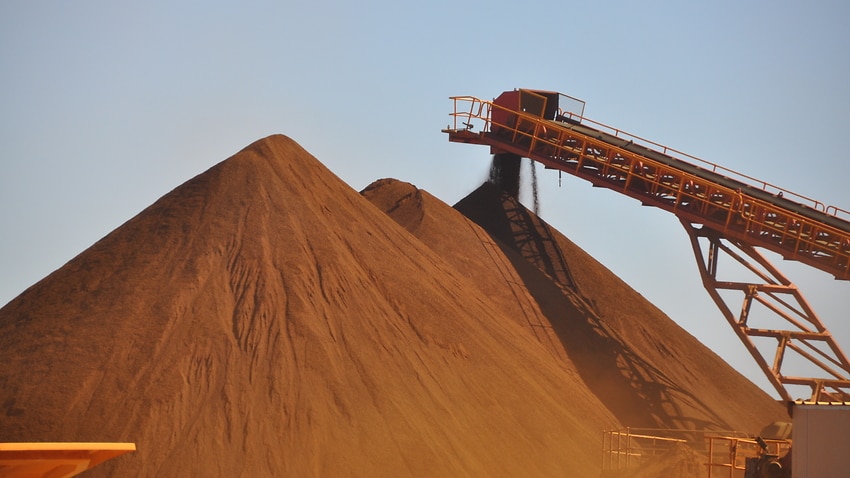 Australia's Leading Mining Body Says Industry's 'Alarming' Rates of Sexual Harassment Must Be Ended
Australia's top mining body says the prevalence of sexual harassment in the industry is "alarming" and has supported tougher rules to prevent it in the workplace.
The chief executive of the Minerals Council of Australia (MCA), Tania Constable, appeared on Tuesday before a Senate inquiry examining a plan to strengthen sexual harassment laws in Australia.
The 2021 bill to amend the government's Gender Discrimination (Respect at Work) Act would enact the legislative changes recommended in the landmark Respect @ Work report released last year.
The report, led by Gender Discrimination Commissioner Kate Jenkins, found that 40% of mining workers had experienced sexual harassment on the job, which was above the average for all industries.
Women in the mining industry were twice as likely as their male colleagues to be sexually harassed at 74 percent, compared to 32 percent.
Ms Constable told the inquest that the statistics were "deeply disappointing" and that sexual harassment cannot be tolerated.
"This is unacceptable, against the law and must be eliminated from our culture of industry and our workplaces," she said.
"It is not going to stop overnight and it will take continuous action across the industry."
Following the findings of the Respect @ Work report, the MCA, which represents major players including Rio Tinto and BHP, has implemented a code of conduct to prevent sexual harassment.
"The industry code sets clear expectations for members to establish prevention and response measures to address sexual harassment," Ms. Constable said.
The MCA says strengthening sexual harassment laws in Australia would help provide "certainty and clarity" on compliance.
The organization also supports Ms Jenkins' push for a 'positive duty' to ensure that measures are in place to prevent sexual discrimination and harassment, although this is not included in current government legislation. .
Ms Constable said the existing legislation "clearly is not working".
"If that were the case, we would not see a high number of sexual harassment in all industries, especially in the minerals industry," she told the inquiry.
Other business groups, including the Australian Industry Group, have resisted calls for employers to be legally required to prevent harassment.
They say sexual harassment is prohibited by existing rules and employers could face multiple penalties for the same incident.
"We must do more"
Several women have presented themselves to police in recent weeks, detailing allegations of sexual assault at major mines in Washington state.
Senior executives from BHP, Rio Tinto, Fortescue Metals Group, Woodside and Newmont held a joint press conference last month to apologize to victims of harassment and recall calls for a state parliamentary inquiry.
Ms Constable said she believed harassment rates in the mining industry may be linked to its predominantly male workforce and remote nature, a high proportion of workers arriving and departing by air and the role of alcohol.
"Our intention is to eliminate sexual harassment from the mining industry," she said.
The MCA recommends that its members follow national health guidelines that workers should be limited to four standard drinks per day.
BHP and Rio Tinto also introduced alcohol limits for workers in its camps this year over concerns over a culture of heavy drinking.
Rio Tinto's chief employee relations and human resources manager Ben Mansour told the inquest on Tuesday that the company is committed to eradicating sexual harassment.
"We have had cases of sexual harassment over the years – we understand that we need to do more," he said.
With AAP.