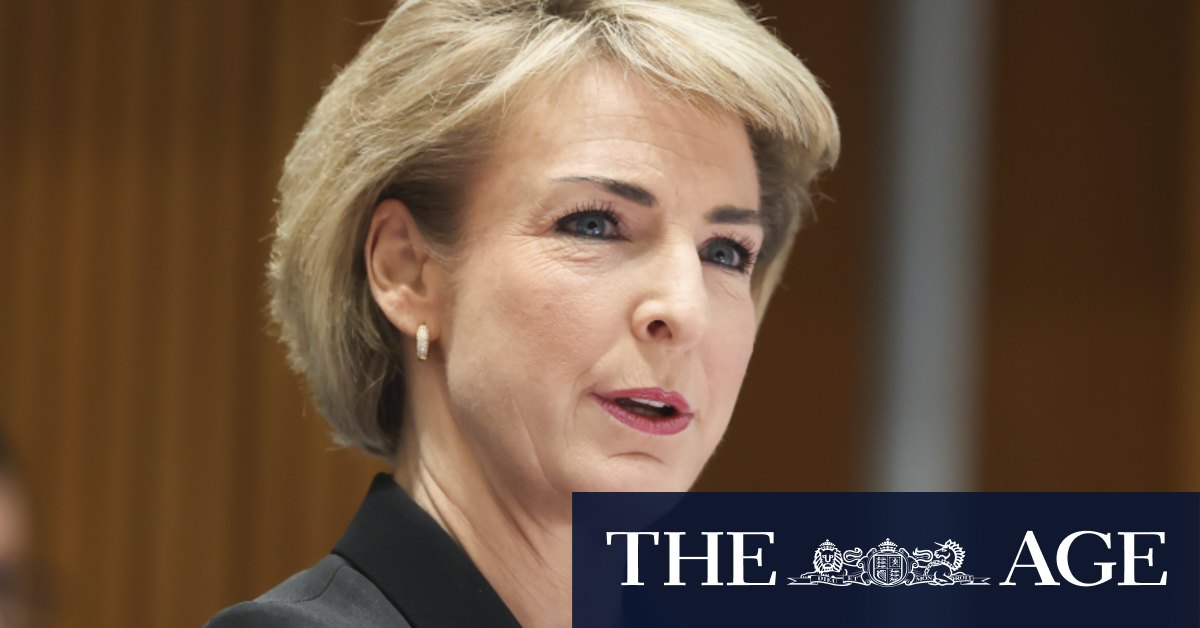 Attorney General Michaelia Cash Says Religious Discrimination and Gay Student Protection Bill "Separate Issues"
Earlier this month, Prime Minister Scott Morrison agreed to speed up protection for gay students in a bid to gain support from moderate Liberal MPs ahead of a possible vote on the bill in the final week of the Parliament. But a vote on the bill was delayed and it was instead referred to two parliamentary committees for review over the summer.
Responding to Senator Cash's comments, moderate Victorian Liberal MP Katie Allen said she had requested a meeting with the Attorney General to clarify the deal with the Prime Minister.
Liberal NSW MP Dave Sharma said: "I have made it clear that discrimination against students and teachers needs to be dealt with swiftly, and I see no need for an extra review and period of time. 'waiting."
The bills present themselves as an electoral test for the coalition and Labor, with both sides keen to win the support of faith communities without isolating LGBTIQ groups who believe the laws will allow discrimination against them on religious grounds.
Senator Cash said during the webinar that the Prime Minister made it clear that gay students should not be kicked out because of their sexuality, adding, "I think we all agree with that."
"But to be clear, this bill does not deal with that. This bill aims to protect people from religious discrimination on the basis of their beliefs or non-beliefs, "she said.
She said it was the Labor Party that made it clear "they would be the ones to deal with this issue".
Loading
Shadow Attorney General Mark Dreyfus said last week the opposition would seek to make the issue of protecting gay students and teachers a key part of parliamentary inquiries.
Moderate Liberal MPs including Ms. Allen, Mr. Sharma, Angie Bell and Fiona Martin are among those on the government benches who have raised concerns about the bill and the need for more protections for the government. gay students and teachers.
In a statement following the webinar, a spokesperson for Senator Cash said the government would consider the views of the respective committees, saying "any amendment will also be addressed through the appropriate parliamentary processes."
"We recognize that a number of stakeholders wished to be consulted on the issue of exemptions in the HPA. [Sex Discrimination Act]. We can assure them that they will have this opportunity through the committee process and through their submissions and public hearings to share their views, "said the spokesperson.
"Our goal is for committees to recommend both the bill and for the bill to pass smoothly in a bipartisan fashion once the committees are finished."
The Morning Edition newsletter is our guide to the most important and interesting events of the day stories, analyzes and ideas. register here.