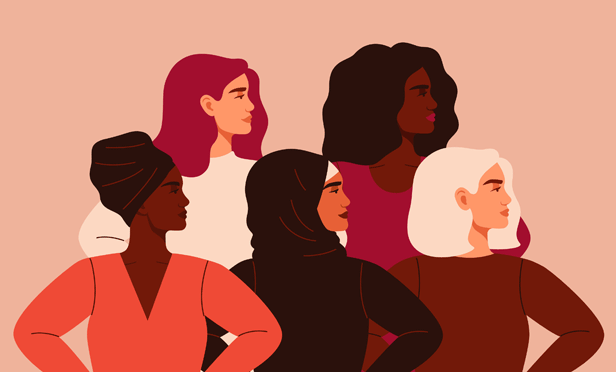 Applications for women of influence are open
The historically male dominated field of commercial real estate has proven to be a challenge for women not only to infiltrate, but to rise in it as well. Women commercial real estate professionals often find themselves the only woman in the room when making critical business decisions.
Constantly confronted with both conscious and unconscious biases, women in commercial real estate work tirelessly to overcome adversity and prove their worth. Striving to be treated fairly, these women persist, assert themselves as accomplished experts in their fields and continue to be successful, while promoting the advancement of women.
As advocates for gender equality, these influential women not only succeed in their positions, but they speak out and act to make a difference and to uplift each other.
In addition, more and more commercial real estate companies are appointing more women to managerial positions, thus reaping the fundamental benefits that women can bring to the table. With more and more companies prioritizing diversity and gender equality, women in turn feel more empowered to capitalize on new opportunities.
Considering the extraordinary efforts and progress that women in commercial real estate have made, not only to prove themselves, but also to advocate and empower their peers, GlobeSt. Real Estate Forum is honored to once again shine the spotlight on Women of Influence in commercial real estate.
Since 1983, GlobeSt. Real Estate Forum recognized a growing number of professional women in the industry for their remarkable achievements. For the Women of Influence Award 2022, we are looking for people who have personally made an impact in the marketplace and have dramatically taken the industry to new heights through their exceptional successes.
We are currently accepting submissions in many nomination categories, covering the entire spectrum of commercial real estate. Applicants may be nominated in their specific area of ​​commercial real estate and / or in the various categories of Special Recognition Nomination.
In order to recognize industry professionals who strive to promote gender equality, GlobeSt. Real Estate Forum is also accepting nominations for two categories of Diversity Champions, which will honor CRE's female and male professionals and commercial real estate companies who serve as advocates for the advancement of women and catalysts for change and equality within Of the industry.
GlobeSt. Real Estate Forum plans to honor the chosen women of influence in 2022 at the annual GlobeSt. Women of influence awards dinner, to be held in Park City, Utah, on July 26, 2022. Additionally, women of influence will be featured in GlobeSt. Real estate forums July / August issue, and will be recognized on GlobeSt.com.
The application deadline is March 1, 2022. To apply, Click here.
For more information, please consult the Series FAQ page.
To stay up to date on GlobeSt.com's Women in Commercial Real Estate coverage, we invite you to Register for our bi-weekly Women of Influence electronic newsletter.
---
---