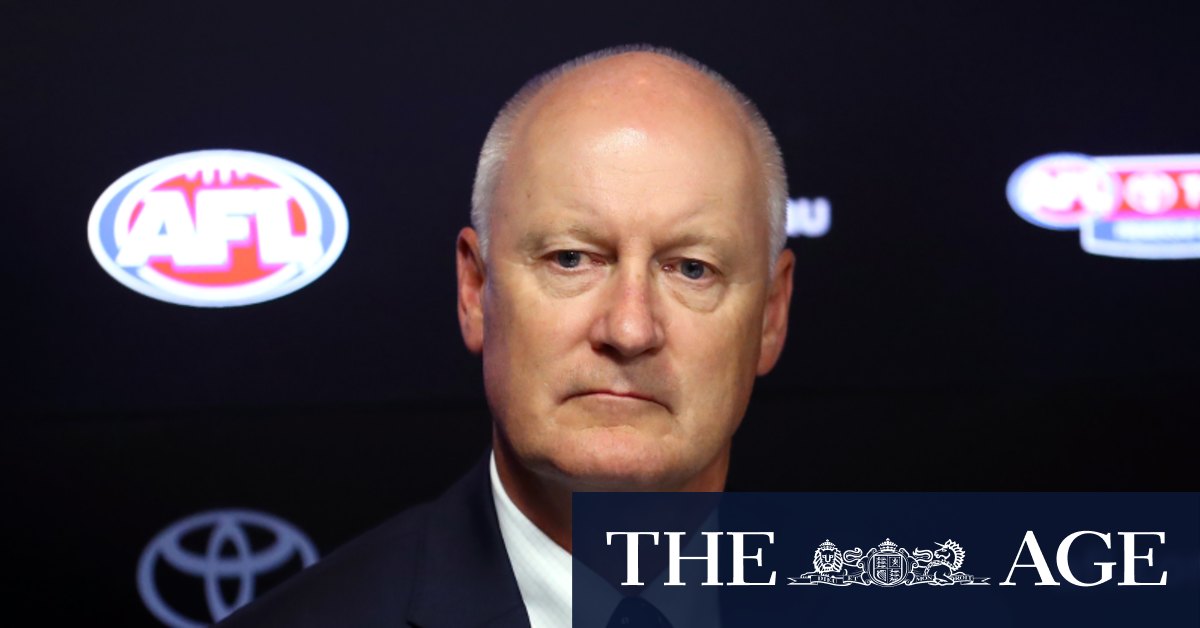 AFL President Richard Goyder Tells Clubs and Presidents League Needs to 'Improve' Regarding Treatment of Women and Staff
Goyder also said he sought advice from Gender Discrimination Commissioner Kate Jenkins last weekend to address female employee issues and will continue to follow his advice. Jenkins helped the AFL draft its improved version of the Respect and Accountability for Women Policy.
Loading
"I know everyone shares the same desire to improve. I encourage the 18 clubs to join us in doing our best, "the AFL president wrote to club presidents. He raised the question "regarding the experiences of a number of former AFL employees."
He wrote that it was important for the AFL and the clubs to continue to listen to the experiences of employees.
The long-standing use of nondisclosure agreements in alleged staff silence and complaint handling – primarily at AFL headquarters, over a number of years – has been described in an article by the australian Last week.
Goyder's intervention on the issue of women in the workplace is significant, given that he is the chairman of the AFL board of directors. Goyder, also chairman of Qantas and Woodside, places great trust in its chief executive, Gillon McLachlan.
Goyder also wrote that the AFL had "come a long way" in terms of women, but this was largely focused on the issue of women employees within the AFL, although some of the aggrieved employees – including a member of the AFL. staff who received an important settlement – were also men.
Goyder said in the letter that the AFL is looking for ways to support former employees and ease their transition from the organization.
Goyder also raised with the Presidents the issue of the competition's challenge in the face of the latest COVID-19 outbreak in Victoria.