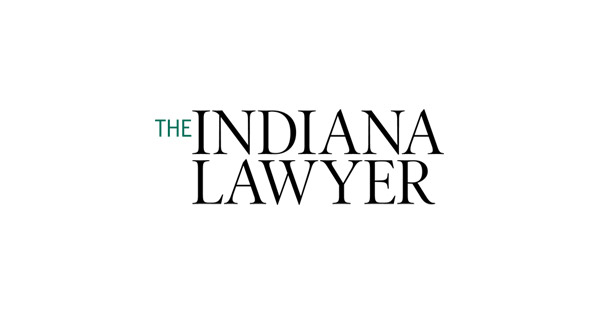 7th Circuit Upholds IU's Summary Judgment on Professor's Title VII Complaint
A professor at Indiana University's Kelley School of Business did not have his Title VII rights violated by his employer when the school did not offer him an early promotion or when it paid the one of his white colleagues more than him, the 7and The Circuit Court of Appeals ruled.
Paul Palmer, Jr. II was hired in the marketing department of the business school in August 2010.
In January 2013, Palmer interviewed department head Hari Shanker Krishnan about his potential for early promotion to senior lecturer. Krishnan told Palmer that it was rare for lecturers to apply for a lecturer position before their sixth year and suggested that he wait, which he decided to do.
IU promoted Palmer to lecturer in August 2016.
In addition to her speaking role, IU had hired Palmer, who is black, to serve as a diversity coach in the MBA program. The position paid an additional $25,000 per year and allowed Palmer to teach a reduced course load.
Also in August 2016, the marketing department hired Josh Gildea, who is white, as their new speaker. Gildea was also hired as director of the Business Marketing Academy, for which he earned an annual stipend of $30,000 plus an annual summer stipend of $7,500; but also did not receive teaching credit.
In February 2017, IU decided that the Diversity Coach position should focus more on recruiting, and that same month, Palmer sent an email saying, "I'm not the person who should be responsible for the conduct of diversity recruitment at the [Kelley School of Business], and I'm also not interested in being the person. Palmer has decided to step down as diversity coach effective at the end of the 2016-17 school year.
Palmer emailed the chairman of the marketing department, now a professor Ray Burke, in July 2018 complaining that Gildea's base salary had increased to almost match Palmer's base salary.
At the time, Palmer earned $98,750 and Gildea $94,000, with no other lecturer or lecturer in their department earning more than $90,000. Although Palmer was still the highest paid in the department at this time, his email to Burke stated that Gildea's salary increase "by an URM [under-represented minority] perspective…seems very biased.
A few weeks later, Palmer emailed IU Associate Dean Laureen Maines, sharing her belief that "he [were] a number of situations where [Krishnan] Ha[d] been actively biased and/or discriminated against [Palmer] as an underrepresented American minority.
Palmer followed up in a response email reiterating his concerns that he had "a number of issues over the last 5 years, where I feel [Krishnan] acted in a way that… discriminated against me.
Burke announced that Gildea was seeking an early promotion to senior lecturer in February 2019. By this point, Gildea had taught over five years of credits and had made the BMA the largest academy in the MBA program.
Palmer then sent another email to Maines reiterating his concerns, saying, "On August 10, we met by phone, where I explained to you that I had a number of significant concerns regarding racial discrimination and / or UI biases and [Krishnan] (as head of my department) against me.
Palmer's email said that "[d]On the call," he detailed for Maines "how racial discrimination negatively impacted" his salary and promotion to lecturer. He also expressed frustration at Gildea's consideration for early promotion.
Throughout his time as a lecturer and lecturer at IU, Palmer earned the highest base salary of any lecturer or lecturer in the marketing department. But Palmer earned less overall than Gildea between 2017 and 2019, the 7th Circuit noted. Gildea and Palmer earned more each year than their base salary, but neither party provided accounting to explain all the reasons, the court continued.
The parties agreed that much of Gildea's extra pay comes from its "overload" courses, which are courses taught beyond the required teaching load for a lecturer and for which lecturers are paid per class. extra taught, according to the 7th circuit. Additionally, it was undisputed that Gildea received higher percentage increases than Palmer in each of the three school years from 2017-18 to 2019-20.
On May 15, 2019, Palmer filed a complaint with the Equal Employment Opportunity Commission alleging racial discrimination in violation of Title VII. In that filing, Palmer said he "outlined a significant number of concerns about racial discrimination" during his August 2018 call with Maines.
The EEOC then issued a letter of right to sue, and Palmer filed that lawsuit on November 19, 2019.
In the U.S. District Court for the Southern District of Indiana, Palmer alleged racial discrimination in two forms: (1) IU's failure to promote him to lecturer after his third year and (2) unequal pay.
For both claims, he featured Gildea as his only comparator, arguing that IU discriminated against him because of his race because Gildea was promoted early to lecturer and earned more than Palmer in total between 2017 and 2019.
The district court granted summary judgment to IU on all claims.
Regarding the allegation of non-promotion, the 7and Circuit found that Palmer had missed the legal deadline by several years and that a fair toll could not save his claim.
"Palmer provides no case that would support the conclusion that the time he waited to file his claim was reasonable – let that be counted as only three months (the time he waited to file after accusing IU of discrimination via email in February 2019), nine months or six years," senior judge Joel Flaum wrote.
With regard to the claim for unequal pay, on 7and Circuit concluded that "Palmer's narrow argument fails because Gildea's income does not provide a proper frame of comparison."
"Acknowledging that Palmer's duties were not all directly comparable to Gildea's, Palmer attempts to enforce his unequal pay claim by arguing that he was denied similar opportunities to teach overload courses" , wrote Flaum. "While denial of an opportunity may form the basis of a Title VII claim, it provides no basis for Palmer's unequal wage claim, which demands unequal pay for equal work. Palmer cannot establish an unequal compensation claim by arguing that a requirement for a successful claim—equal work—can be excused for unequal opportunity.
"…Gildea taught so many overload courses between 2017 and 2019 that he completed five years of a lecturer teaching load in his first three years at IU," Flaum continued. "…In short, Gildea's overload courses allowed her to more quickly reach the level of experience of a lecturer who had worked for more years, and IU was fully permitted to increase her increases for in take into account."
Judge Frank Easterbrook agreed to additional comments in Paul Palmer Jr. II v Indiana University and The Trustees of Indiana University, 21-1634.