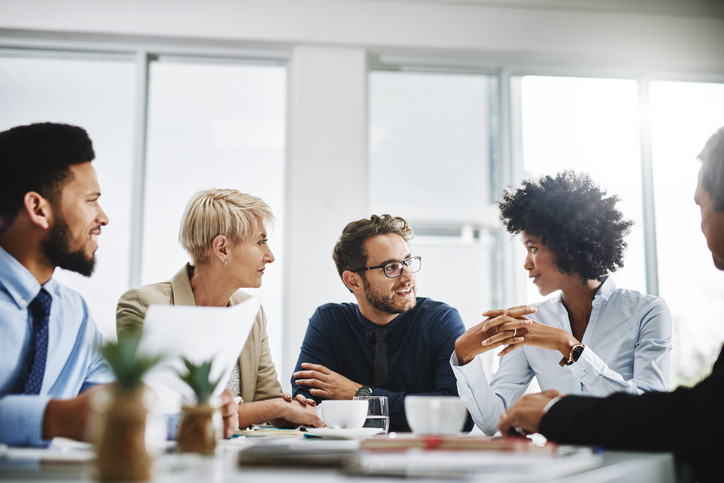 3 Steps to Achieving True Workplace Equity
©PeopleImages/iStock/Getty Images Plus
In a talent market transformed by a global pandemic, remote working, a greater focus on mental health, social justice and divisiveness, the road to a fairer workplace has more potholes than never. Once a straight line with simple questions – Do you need a job? In which sector do you want to work? Is the salary good? – that road is now winding, punctuated by so many more (and more complex) considerations. Today, talent questions our values. They want to know who is on your board and how they spend their time and money. And they want to understand if your workplace is diverse, fair and inclusive. In fact, 88% of Gen Zers rate diversity, equity and inclusion as "very important" when thinking about their workplace. The tables have definitely turned since the "command and control" era, and many leaders have been taken to the vulnerable side.
If it's so important to talent growth that we get a more equitable and inclusive workplace (instead of just talking about it), what can leaders do to achieve that goal? How do we know where to start, when to accelerate progress, and what we can reasonably expect from our efforts? While there is no one-size-fits-all manual for achieving true workplace equity, there are a few steps you can take to inform your plans. But first, the context: according to The Waymakers narrative survey study, employees define equity as equal pay, equal access to opportunity, and appreciation that matches their contribution to value.
Evaluate your starting point.
It's important to have a clear idea of ​​what your employees are currently going through before you start making major investments to achieve more equitable outcomes. You can do this by conducting an experience survey or conducting listening sessions with different talent segments. You can also analyze your existing employee data (compensation, promotion, retention, exit). One question to ask is: do people doing similar jobs get paid the same, regardless of their salary history? You can also look at how fairly (or not) you develop your talents. Are you accompanying people towards their aspirations fairly, or are some people stagnating? Are there certain talent groups that seem to have sponsors while others don't? Are your employees receiving promotions at similar rates in all dimensions of the difference? Beyond hard data, understanding how people characterize the quality of their relationship with you and knowing what specific experiences (good or bad) drive that characterization are essential first steps in determining the processes or behaviors of leadership that you could maximize or tone down to improve your workplace. Culture.
Experience.
Once you know what works and what doesn't, bring people together from multiple levels of the organization and across all dimensions of diversity to discuss learnings and share ideas for bold actions that could move you forward. . This does not mean asking your black and brown people or your women to develop your strategy for you. It means acknowledging that they will have perspectives that you may not have, and meaningful discussions of the ideas will help you add dimension to those ideas, leading to equity solutions that you might not otherwise have. be not thought of by yourself. Best practices typically include sponsorship programs to enable fair promotions, compensation audits and bridging stages, revised leadership expectations with accountability metrics, or targeted development programs to increase visibility and build relationships. peer networks for those who have been invisible. Remember, you want to resolve against your insights, not someone else's idea of ​​what it looks like. Your success will be defined by your unique aspirations as well as where you start. What do you do once you land on a few bold moves? Experience. Experience. Experience. Bring key stakeholders with you. Build on what works and revise what doesn't.
Define and monitor success.
As with any important job, it's crucial to be specific about how you will measure success. If you did everything right on the equity front for next year, what would be true? What would your data tell you? What would your employees say or do differently? How would your business change? Think about signals of success across multiple dimensions, capture them, share them for transparency and accountability, and determine how often you'll review your progress. Then report on that progress. Don't forget to determine who is responsible. Pro Tip: Every leader is responsible for knowing if and how their talent thrives (or wilts) under their care. In other words, don't pass the responsibility on to your HR partners. If you're the boss, it's your work to do and keep going until you get steam.
Of course, achieving fair results is both systems work and people work, but we must remember that people implement systems. If enough leaders commit to an equity journey, to include learning, acting, and reacting to lessons learned along the way, we can progress toward the equitable workplace we deserve. And if we are disciplined and courageous enough, we can position our businesses to withstand the headwinds that will undoubtedly come.
Tara Jaye Frank is a diversity, equity and inclusion strategist and author of The Waymakers.